Visit Booth #201
The annual Technet Fort Bragg Symposium and Expo opens Tuesday at the Iron Mike Conference Center, 2658 Reilly Road, Fort Bragg, NC. This technology event targets the following communities: United States Army Forces Command, United States Special Operations Command, United States Army Special Operations Command, United States Army Reserve, United States National Guard and Joint Special Operations Command.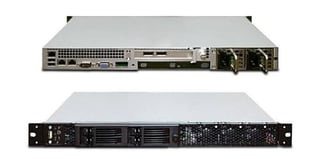 NCS is featuring its rugged server engineering capabilities, its Cirrus virtual end points, and its partnership with Canon showcasing document scanners.
NCS manufactures servers, rugged servers, appliances and engineering services solutions for government agencies and all branches of the military.
NCS Is Expert In Rack Integration
NCS expertise extends to rack integration. Our turn-key solution is used by large system integrators serving the military and in complex environments in both ship-based and shore-based data centers. Rack integration requires unique skills in power load balancing, cable routing, and weight load balancing to ensure the safety and performance of the equipment.
Canon ImageFORMULA Document Scanners
NCS features Canon imageFORMULA scanners. They are designed to improve productivity and efficiency anywhere, from home offices to classrooms. Users can conveniently execute general purpose distributed scanning tasks and help reduce paper in the process.
To make an appointment at our booth to discuss any of our showcased solutions, please call Gregg Buzzard at (571) 418-9120.
To learn more about NCS servers and services capabilities, please go here. Or just click on the button below.