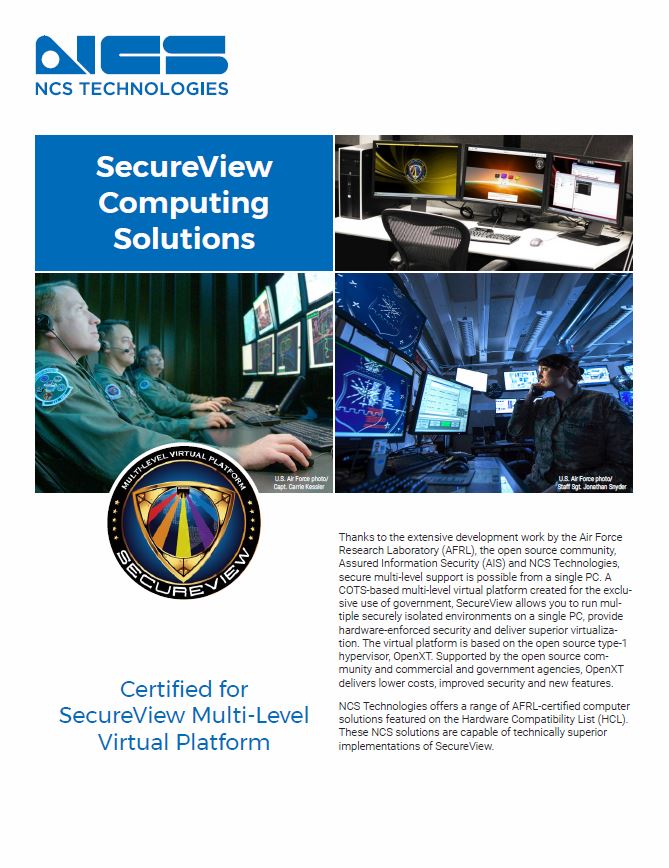 Securing Government Communications

NCS has long promoted and sold hardware-based, client-hosted virtualization for government users with critical communications network security needs.
Specifically, NCS recommends the SecureView virtualization security solution when users in civilian agencies and the military need to:
Run multiple environments securely isolated on a single mobile or desktop PC

Secure compositing of multiple domain application windows into a single desktop display
SecureView was developed for the Air Force Research Lab (AFRL) to affordably meet the stringent information sharing needs of the U.S. government without compromising data security and operational efficiency. As a hardened client-hosted virtualization solution, SecureView enables independent and
concurrent access to multiple security domains. It provides performance that is independent of network bandwidth and server contention issues, providing analysts with consistent responsiveness for visually intensive analysis and collaboration.