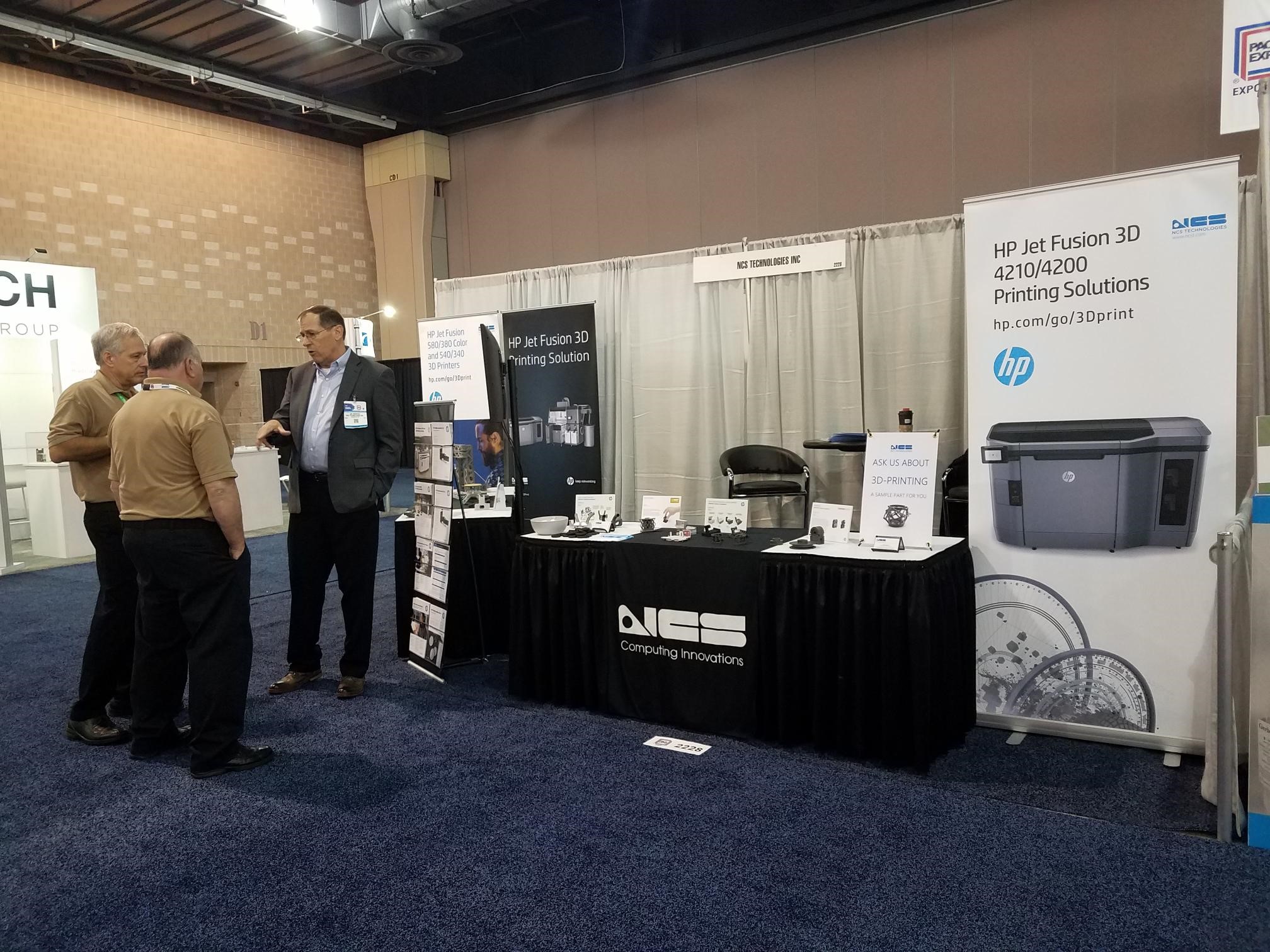 NCS Sells HP Jet Fusion 3D Printing Solutions
Today is the final day at Pack Expo East, Pennsylvania Convention Center, Philadelphia.
The NCS Booth is #2228 and we have been very busy promoting HP 3D Printing solutions this week!
More than 7,000 attendees are present to discuss key technologies related to packing equipment, materials and containers and automation and robotics. HP Jet Fusion 3D Printing solutions have an important role to play in keeping packing equipment up and running.