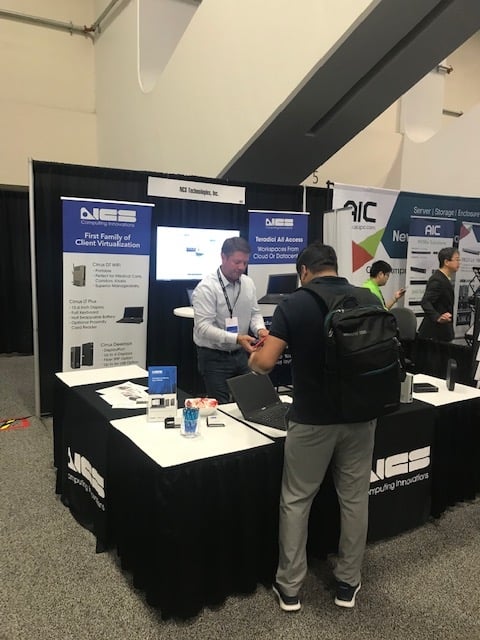 NCS Is at Booth #467
VMworld 2019 has one action-packed day remaining at San Francisco's Moscone Center. The exhibitor portion of the event closes later this afternoon. The NCS booth has been very busy since Sunday night. We are highlighting desktop virtualization and the NCS Cirrus brand of Zero Client products, and in addition the thin client solutions from our partner, HP. To set up a meeting today at the booth, please call Matt Cooke at 540-604-3710.
NCS and HP products cover all the "must have" access protocols. Learn how you can improve security and ease your IT administrative complexity. NCS also features HP industry-leading notebook PCs at the booth.
For IT administrators requiring strong security and reduced administrative complexity, NCS recommends Teradici-enabled Zero Clients. Our booth staff is available to describe the many benefits of this technology.
We also feature and sell HP thin clients, including the HP t420 and HP t530 Thin Client, which support the Citrix HDX access protocol.
Both zero client and thin client technologies are widely implemented and we can describe the many use cases for both.