VMworld Kicks Off Next Week in San Francisco
The epicenter of the virtualization ecosystem is the VMworld 2019 conference, August 25-29, 2019. Please join us at NCS Booth #467. Annually this event centered on virtualization in the cloud, in the data center and at the desktop is described as "the best tech conference" and "the best opportunity to network". So why don't you come and network with us and learn all about the key virtualization technologies that will lower your costs and increase your productivity. To set up a meeting at the booth, please call Matt Cooke at 540-604-3710.
NCS offers innovative desktop virtualization solutions both from NCS and HP, covering all the "must have" access protocols. Learn how you can improve security and ease your IT administrative complexity. NCS will also have HP industry-leading notebook PCs at the booth.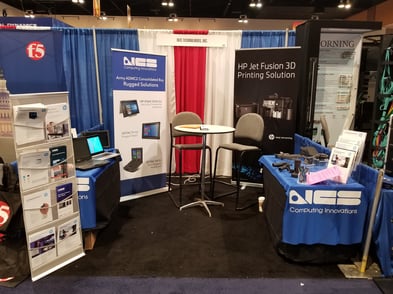 For NCS-branded desktop virtualization, we feature Teradici-enabled zero clients and our booth staff is available to describe the benefits of this technology. We also feature and sell HP thin clients, including the HP t420 and HP t530 Thin Client, which support the Citrix HDX access protocol. Both zero client and thin client technologies are widely implemented and we can describe use cases for both. On the booth are Matt Cooke and Mike Turicchi, who can demonstrate all the approaches you may wish to implement.
With years of customer experience in North America, Europe and Asia, NCS can show how NCS-branded zero clients, based on the Teradici desktop access protocol, helps improve manageability, drive down cost of ownership and improves security.
NCS Zero Clients and HP Thin Clients at Booth #467
NCS offers a complete family of virtualized zero clients. The NCS portfolio includes:
* Zero Client Desktops With Dual Display - Cirrus TZ-202L & Cirrus DT 5220
* Zero Client Desktops With Quad Display - Cirrus TZ-204L
* WiFi Zero Client Desktops with Dual Display - Cirrus DT WiFi & Cirrus DT 5230
* Zero Client Laptops - Cirrus LT Plus
Thin Clients
NCS will be featuring the HP t420 and t530 Thin Client solutions at this event. Noted for affordability, reliability and easy manageability.
See you at Booth 467!
To learn more about NCS zero clients solutions, just download this brochure.