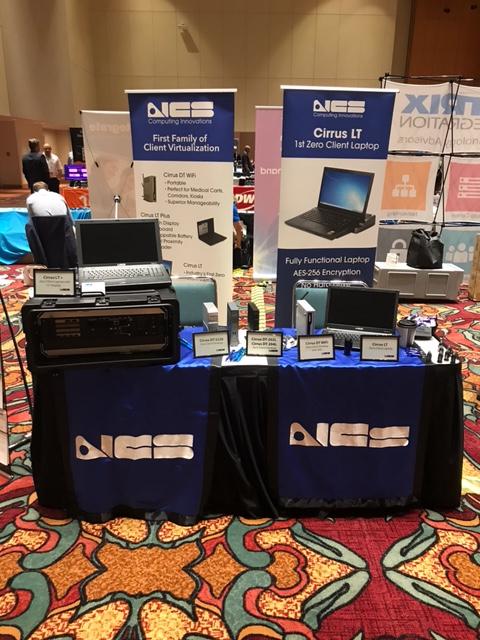 VMworld Day One at Mandalay Bay, Las Vegas
Each year VMworld is the center of all things VMware and 2017 in Las Vegas is no different. VMworld 2017 kicked off this morning at the Mandalay Bay Hotel and Convention Center.
If you are at the giant virtualization event, please stop by NCS Booth #823 through Wednesday to learn how desktop virtualization can improve security and ease your IT administrative complexity.
NCS is the world leader in productizing PCoIP zero client technology and our booth staff is available to highlight the benefits of zero clients against thin client offers. On the booth are Matt Cooke, Mike Turicchi and John Callahan, who can demonstrate laptop zero clients and long with a variety of desktop implementations. NCS zero clients improve manageability, drive down cost of ownership and improving security in desktop with customer installations all over the planet.