Rugged Servers & HP 3D Printing Expertise to Be Focus
NCS Technologies will exhibit rugged server and 3D capabilities next week at the Modern Day Marine event, Quantico Marine Base, Lejeune Field, Virginia. We will be at Booth #2416. NCS designed and builds servers, rugged servers, appliances and provides engineering services to the military, government agencies and businesses.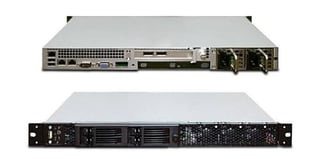 At the show NCS will feature a 1U twin server and a 1.5U front I/O server, both custom designed for the Navy.
The servers have been independently tested to insure they meet or exceed the rigorous military standards required for deployment on submarines. The servers use COTS components to deliver the latest in technology to the Navy while providing the best value. For deployment on sumarines, surface ships, ground vehicles or aircraft NCS has the engineering and manufacturing expertise to deliver exactly what the mission requires.
For our server business, ur world-class capabilities span design and integration services, manufacturing and warehousing, and award-winning lifecycle support services.
NCS & HP: Partners in 3D Printing
NCS and HP are close partners in digital printing. In fact, NCS and HP efforts in the 3D Printer solutions marketplace are drawing significant interest from customers and partners alike.
NCS sells the compact HP Jet Fusion 580/380 Color and HP Jet Fusion 4200 Printing Solution for industrial prototyping and final part production. At the Open House, our customers told us that they could think of many important uses for 3D printing. One of the most important applications for 3D printing is nearly effortless prototyping. In addition, 3D printing speeds time to market by making certain production-level quality parts available more quickly. These parts may also be manufactured at lower cost. The combination of prototyping, speed and high quality increases business flexibility.
NCS collaborates with HP on some of the largest, most complex federal government contracts involving printers and PCs. The company has a strong track record of delivering value-added services and creating a high level of customer satisfaction.
NCS services include system integration, configuration, packaging, installation, and product warranty support. NCS is an authorized HP reseller delivering training support services and applications expertise to maximize 3D printer performance, throughput, part quality and yield. Contact us about HP 3D Printing solutions today.
To learn more about NCS and HP 3D printing, please go to this link: https://www.ncst.com/products/categories/3d-printing
To learn more about NCS servers and services capabilities, please go here. Or just click on the button below.