Visit Us At Booth #710 on Thursday and Friday
The San Diego Chapter of the National Defense Industrial Association (NDIA) is presenting the NDIA 31st Annual Department of the Navy Gold Coast Small Business Procurement Event: Engaging with Small Business to Fortify National Defense.

The NDIA Department of the Navy Gold Coast event is the premier Navy procurement conference. It is held July 24-26 at the San Diego Convention Center, 111 West Harbor Drive, San Diego, CA. It provides a forum to educate, guide and assist large and small businesses in support of the war fighter mission within the Department of the Navy and throughout the DoD. The event provides exciting and relevant topics delivered by government and industry experts, including panels, workshops and networking events. On the exhibit floor there are more than 200 government agencies and industry organizations, including the Navy Systems Commands. NCS is promoting our Rugged Servers, which the company provides to the Navy. NCS manufactures and sells rugged servers, standard servers, appliances and engineering services solutions to the military, government civilian agencies and businesses.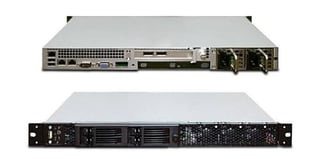 NCS Is Expert In Rack Integration
NCS expertise extends to rack integration. Our turn-key solution is used by the largest system integrators serving the US military and in complex environments in both ship-based and shore-based data centers. Rack integration requires unique skills in power load balancing, cable routing, and weight load balancing to ensure the safety and performance of the equipment.
Our rugged servers are on duty 24/7 at sea and on land, in tight spaces and harsh environments. Our COTS solutions are engineered to meet customer-specific goals whether it's maximizing configuration flexibility, optimizing cost or other initiatives. NCS scalable services capabilities are able to address as little as a single server integration to multiple racks of systems cabled, tested and ready for deployment.
Make An Appointment
To make an appointment at Booth #710 to discuss our server portfolio, please call Gregg Buzzard at (571) 418-9120. To learn more about NCS servers and services capabilities, please go here. Or just click on the button below.