NCS Booth #710
Today is the final day of the NDIA 31st Annual Department of the Navy Gold Coast Small Business Procurement Event: Engaging with Small Business to Fortify National Defense. Navy Gold Coast is presented by the San Diego Chapter of the National Defense Industrial Association (NDIA). This event is at the San Diego Convention Center, 111 West Harbor Drive, San Diego, CA.
Navy Gold Coast provides a forum to educate, guide and assist large and small businesses in support of the war fighter mission within the Department of the Navy and throughout the DoD. The event provides exciting and relevant topics delivered by government and industry experts, including panels, workshops and networking events. On the exhibit floor there are more than 200 government agencies and industry organizations, including the Navy Systems Commands. NCS is at Navy Gold Coast promoting our Rugged Servers, which the company provides to the Navy. NCS manufactures and sells rugged servers, standard servers, appliances and engineering services solutions to the military, government civilian agencies and businesses.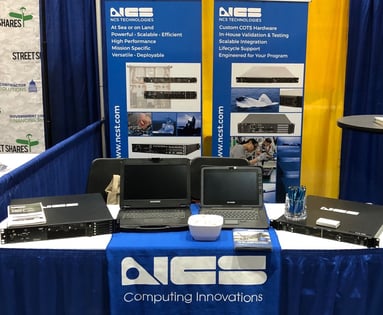 NCS is also highlighting Durabook rugged laptop products. On display are the Durabook Z14i Rugged Laptop and the Durabook SA14 Semi-Rugged Laptop. The Z14i Rugged Laptop delivers leading performance, a larger display, is more durable and has long battery life. The SA14 Semi-Rugged Laptop is versatile, powerful and delivers strong reliability.
Make An Appointment
To make an appointment at Booth #710 to discuss our server portfolio, please call Gregg Buzzard at (571) 418-9120. To learn more about NCS servers and services capabilities, please go here. Or just click on the button below.