Visit Us At Booth #1354
NCS is exhibiting at Sea Air Space at the Gaylord National Convention Center, National Harbor, MD, just outside the Washington, D.C. Beltway. Sea-Air-Space 2019 is the premier exposition for the U.S. Navy, Marine Corps, Coast Guard and U.S.-flag Merchant Marine. It is The Navy League's Global Maritime Exposition. This exposition is the key annual venue for military, government and industry leaders to conduct business, acquire education and develop professional networks. NCS is promoting its Rugged Servers at this event. One of the fastest growing businesses for NCS involves manufacturing and selling rugged servers, standard servers, appliances and engineering services solutions to the military, government civilian agencies and businesses.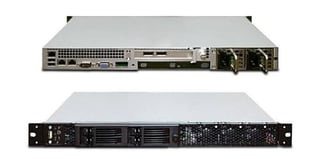 Organizations often bring us their toughest challenges.
For instance, a customer-facing government agency needed NCS industrial-scale servers capable of operating in harsh environments. These servers needed special air filtration capabilities to capture minute dust particles created by processed paper. In another example, a branch of the military use our rugged vehicle-based systems to support forward-deployed troops.
NCS Is Expert In Rack Integration
NCS expertise extends to rack integration. Our turn-key solution is used by the largest system integrators serving the US military and in complex environments in both ship-based and shore-based data centers. Rack integration requires unique skills in power load balancing, cable routing, and weight load balancing to ensure the safety and performance of the equipment.
Our rugged servers are on duty 24/7 at sea and on land, in tight spaces and harsh environments. Our COTS solutions are engineered to meet customer-specific goals whether it's maximizing configuration flexibility, optimizing cost or other initiatives. NCS scalable services capabilities are able to address as little as a single server integration to multiple racks of systems cabled, tested and ready for deployment.
Make An Appointment
To make an appointment at our booth to discuss any of our showcased solutions, please call Gregg Buzzard at (571) 418-9120. To learn more about NCS servers and services capabilities, please go here. Or just click on the button below.