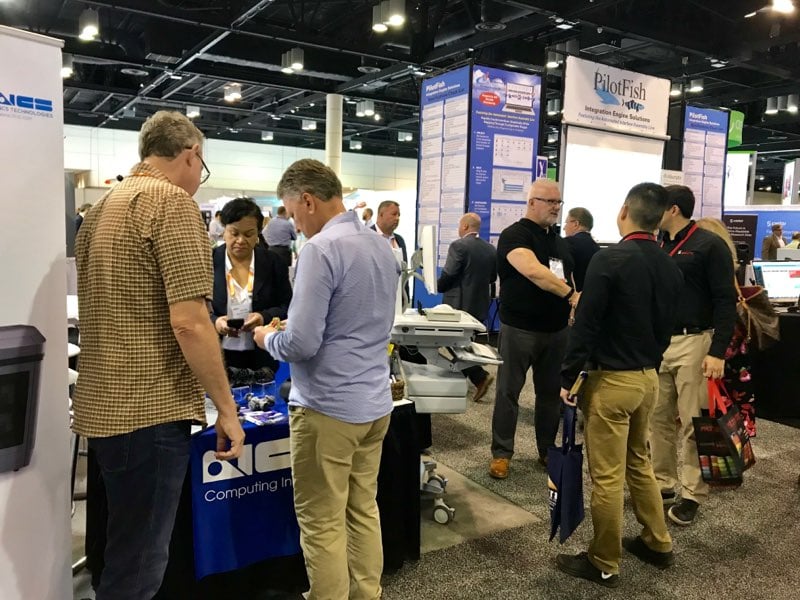 HP 3D Printing Solutions Is a Highlight at Booth #7358
Thursday is the final day for the trade show and expo at HIMSS19 Global Conference & Exhibition at the Orange County Convention Center in Orlando. Booth traffic has been heavy all week and their is significant excitement surrounding our HP 3D Printing Solutions. We hope you will have time to stop by today!
NCS Has 3 Focus Areas
HP 3D PRINTING SOLUTIONS - NCS is a leading reseller of HP 3D Printing Solutions. NCS sells and services the compact HP Jet Fusion 580/380 Color and HP Jet Fusion 4200 Printing Solution for industrial prototyping and final part production.
HEALTHCARE IT VIRTUALIZATION - NCS experts in desktop and server virtualization technologies are demonstrating zero client and thin client products from NCS and HP.
HP ALL-IN-ONE HEALTHCARE EDITION - On the booth NCS is featuring the HP EliteOne 800 G4 Healthcare Edition All-in-One. The PC is engineered for easy sanitation and with optional integrated authentication and collaboration tools.
Here is what folks are talking about at the booth: