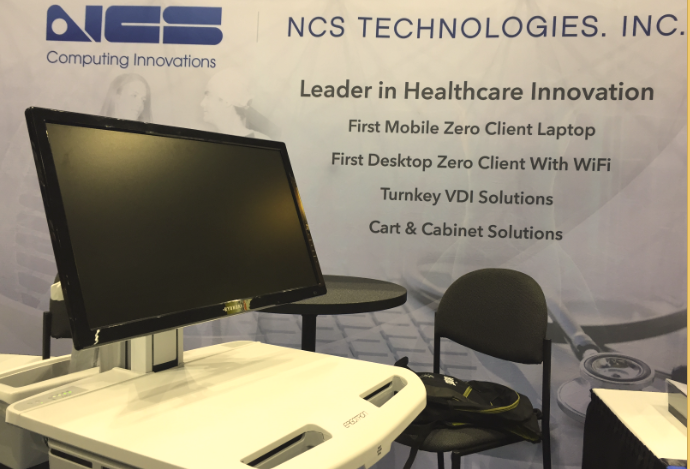 Just Right for PCoIP Desktops
PCoIP, or PC over IP, is a high performance, virtualization computer display protocol used to speedily deliver rich content to desktops. Teradici's PCoIP uses advanced compression to provide end users with cloud-based virtual machines. PCoIP securely delivers applications or workspaces from the cloud or datacenter to the endpoint by compressing and encrypting pixels to end-user devices. More than 10 million endpoints (mostly desktop and notebook PCs) use PCoIP.
NCS is a close partner with Teradici. NCS offers a portfolio of seven different highly innovative PCoIP-enabled desktops and laptops that are used in healthcare, civilian government, military, retail and industry.
The PCoIP protocol transfers only image information in the form of pixels, so no private information ever leaves the cloud or data center. PCoIP technology is designed to deliver a high performance user experience for workers using even the most graphics-intensive applications.
For efficiency and value in managing its virtualized endpoints, NCS recommends its customers use the Teradici All Access Plan.