Fall Technology Expo at Aberdeen Proving Ground
Stop by the Aberdeen Proving Ground (Top of the Bay) today to explore HP 3D Printing Solutions and NCS Rugged Servers solutions. The Fall Technology Expo for APG is a great opportunity to interact with key personnel from the organizations and commands from all over this very important Army installation. Visitors interact with hundreds of technology personnel from organizations at APG in this one very productive Expo. Whether you want to strengthen relationships with APG customers or make new contacts or need to start making inroads at Aberdeen Proving Ground, the APG Fall show is the way to do it. Over 400 APG personnel attend the fall event and over two dozen vendors are on hand.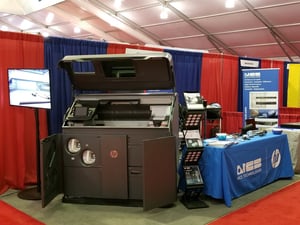 The event is sure to be busy for NCS, as there is strong interest in NCS custom rugged servers and HP solutions.