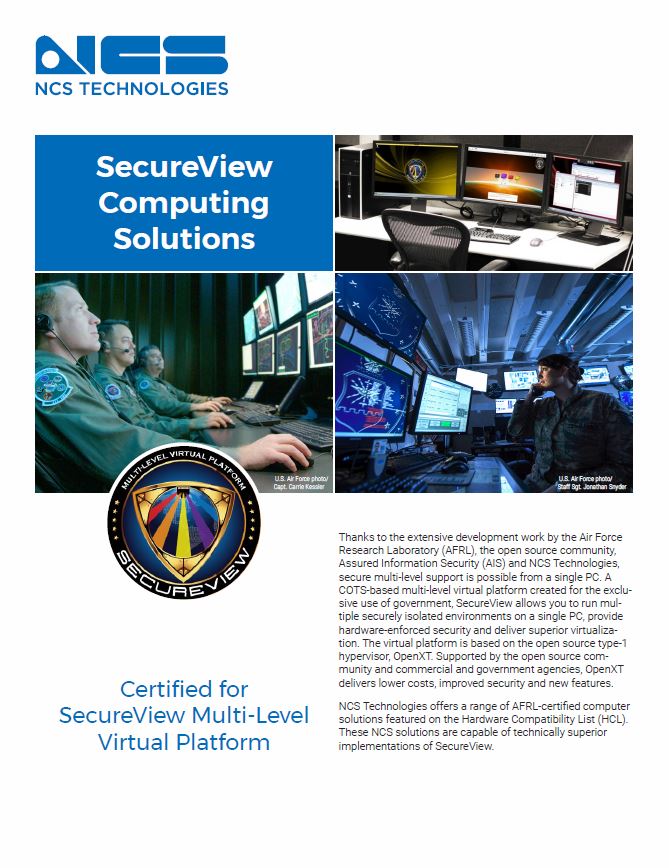 The Preferred Way to Protect Government Data
State sponsored cyber attacks on American networks and endpoints is both in the news and a daily fact of life. For government employees, processes to thwart security threats include strategies to protect databases and servers in data centers, locking down endpoints (like laptops and notebooks), and educating employees about everyday social engineering threats (clicking on destructive malware on a website or answering a malicious email).
Security officials give special attention to securing everyday network communications. To keep daily work communications private and secure, government workers access various levels of secure networks. Depending on need, workers may access different levels of communications security each day. This is referred to as multi-level computing.