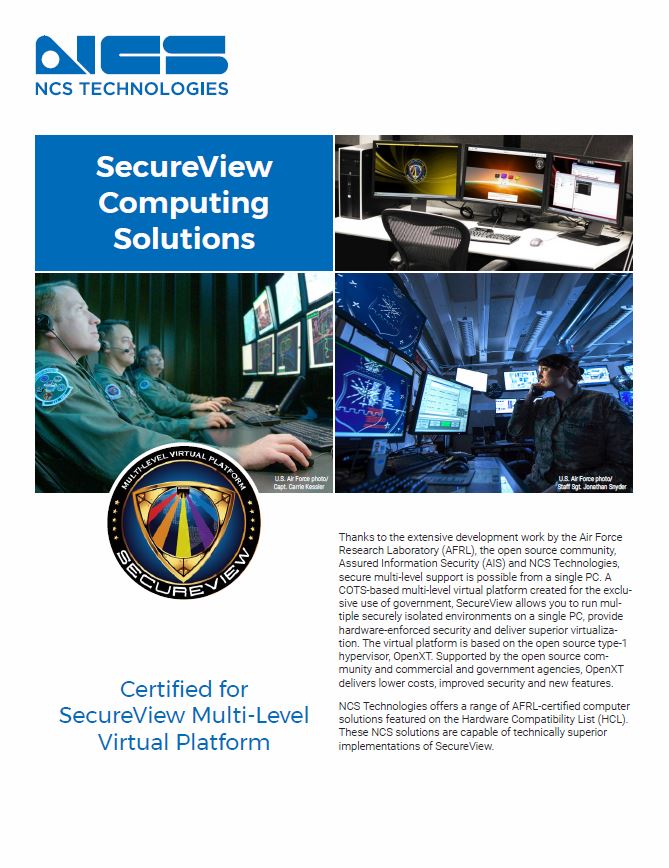 NCS Is a Government Security Leader With SecureView Hardware Portfolio
Proven security strategies include protecting databases and servers, locking down endpoints (like laptops and notebooks), and educating employees about everyday social engineering threats (clicking on destructive malware on a website or answering a malicious email).
In the area of government network communications, IT administrators must accommodate potential access to various levels of secure networks, depending on the message and the need. This is known as multi-level computing.