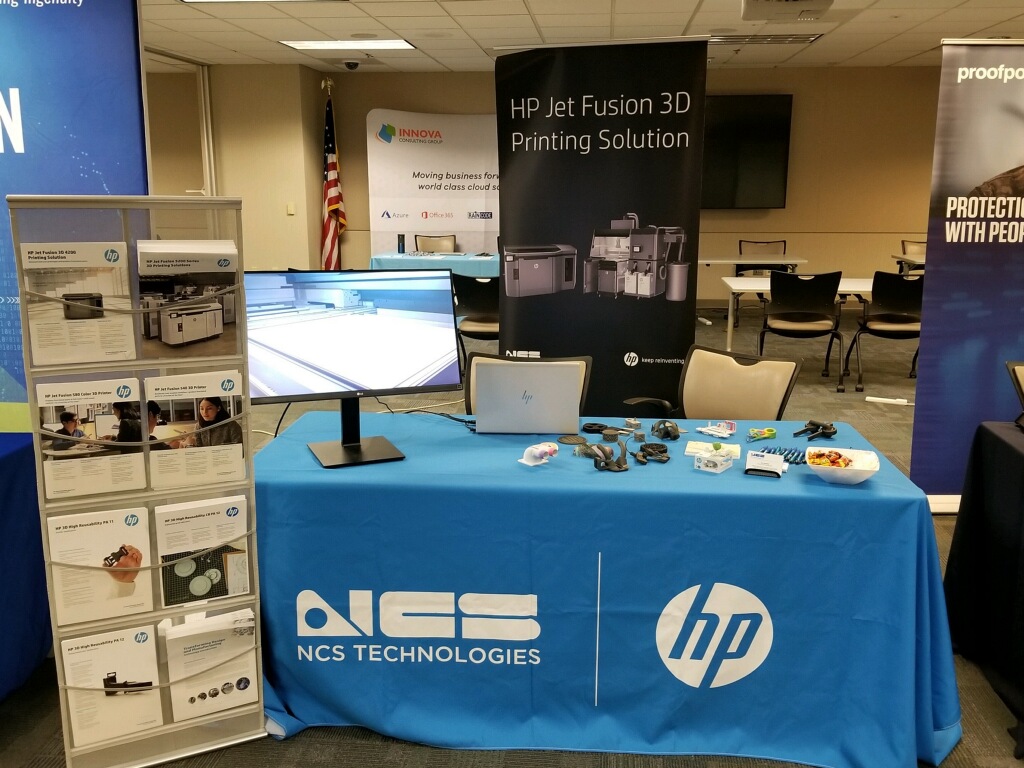 NCS Sells HP Jet Fusion 3D Printing Solutions
NCS is highlighting HP 3D Printing Solutions today at the USDA Expo 2019, at the USDA's Regional Office, 6501 Beacon Drive, Kansas City, 64133.
The event is held once each year to keep all key USDA technology personnel updated on the latest products and services. All agencies within the USDA such as Risk Management, Farm Services and more are targeted. The Expo is also promoted through the Kansas City Federal Executive Board targeting personnel from from GSA, Commerce, DoT, FAA and more. This is an extremely busy and productive event and the only technology show held for the USDA Kansas City region each year.

To set up an appointment to meet today at the NCS table, or for immediate information or a price quote, please contact Joe Andrews at 703.743.8512.
NCS sells and services the compact HP Jet Fusion 580/380 Color and HP Jet Fusion 4200/5200 3D printers. HP is the innovation leader and it's technology makes it possible to create complex prototypes in a relatively effortless manner.


In addition to speed, some parts may also be manufactured at lower cost. The combination of easy prototyping capabilities, speed, high quality and attractive pricing all increase business flexibility.