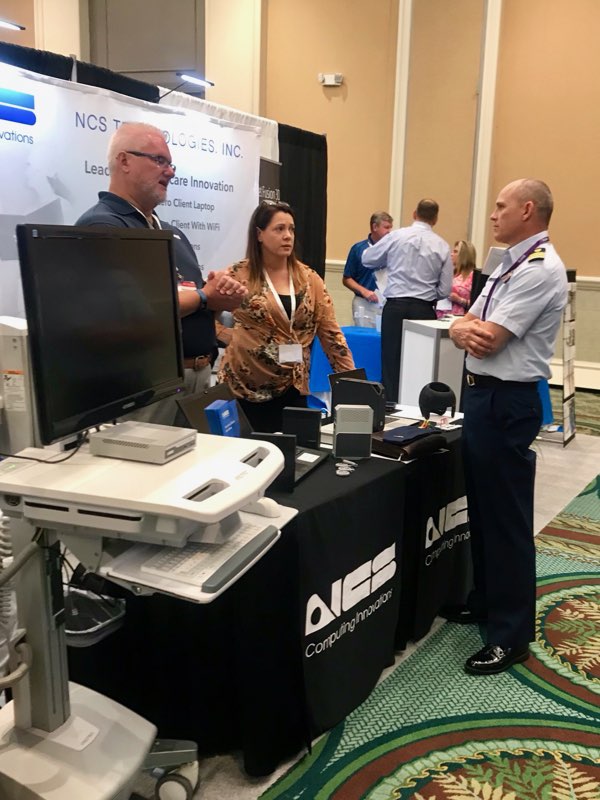 Visit NCS at Booth #920
2019 Defense Health Information Technology Symposium continues through tomorrow at the Caribe Royale Convention Center, 8101 World Center Drive, Orlando. The annual symposium provides the venue for critical information management and information technology knowledge sharing, innovative ideas, discussion of lessons learned and new developments. Defense Health provides an opportunity for leadership to communicate effectively and proactively the Department of Defense's strategy to update, sustain, and integrate legacy systems while modernizing the electronic health record.
NCS Has 3 Focus Areas
HEALTHCARE IT VIRTUALIZATION FROM NCS - NCS has experts on hand in desktop and server virtualization technologies. NCS is showcasing its Cirrus LT Plus zero client notebook, the Cirrus desktops, the DT WiFi and Cirus DT 5230, plus details on licensing the Teradici All Access Solution software.
HP 3D PRINTING SOLUTIONS FROM NCS - NCS and HP are showing HP 3D Printing Solutions - a capability that is increasingly important in health care. NCS is a leading HP 3D Printing partner and sells and services the compact HP Jet Fusion 580/380 Color and HP Jet Fusion 4200/5200 Printing Solutions for industrial prototyping and final part production.
HP SOLUTIONS FOR HEALTHCARE - NCS and HP are also promoting the HP EliteBook x360 830 G5 Notebook, featuring Intel Core Processors, Windows 10 Pro, optional Outdoor Viewing Display and optional HP rechargeable Active Pen. Also at the booth is the HP Z2 Mini G4 Workstation, which features high-end performance packed into a small and versatile device. Take on healthcare design projects and work in multiple pro apps with ease. The HP Z2 is a powerful solution for healthcare.
VIRTUALIZATION + WORKSTATION ON WHEELS (WOW) - NCS Cirrus DT WiFi is a proven hit in healthcare when coupled with Workstation on Wheels. With exceptional network capabilities in aisles, down long corridors and in patient rooms, Cirrus DT WiFi is the portable virtual desktop of choice for medical cart connectivity and patient care productivity. NCS partners with Ergotron StyleView to deliver a networking solution that enhances workflow and improves caregiving.