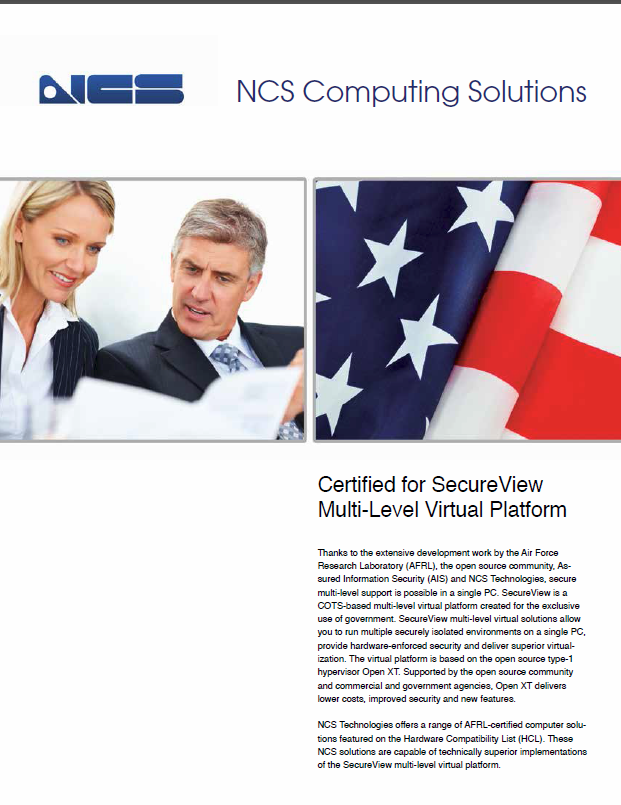 The Preferred Way to Protect Government Data
It previous blogs concerning government security challenges, we have noted how the issue is extremely complex. Planning for security threats includes protecting databases and servers in data centers, locking down endpoints (like laptops and notebooks), and educating employees about everyday social engineering threats (clicking on destructive malware on a website or answering a malicious email).
In addition, government workers must be mindful about how secure their everyday network communications are. To keep communications private and secure, government workers access various levels of secure networks. This is multi-level computing.
Examples of protected information networks include NIPRNet (private IP network), SIPRNet (classified), and JWICS (top secret).
Government and military workers often use virtualization tools at the endpoint to most best access these networks. Today, the preferred virtualization tool is SecureView, developed by the Air Force Research Laboratory (AFRL) and implemented by NCS Technologies.