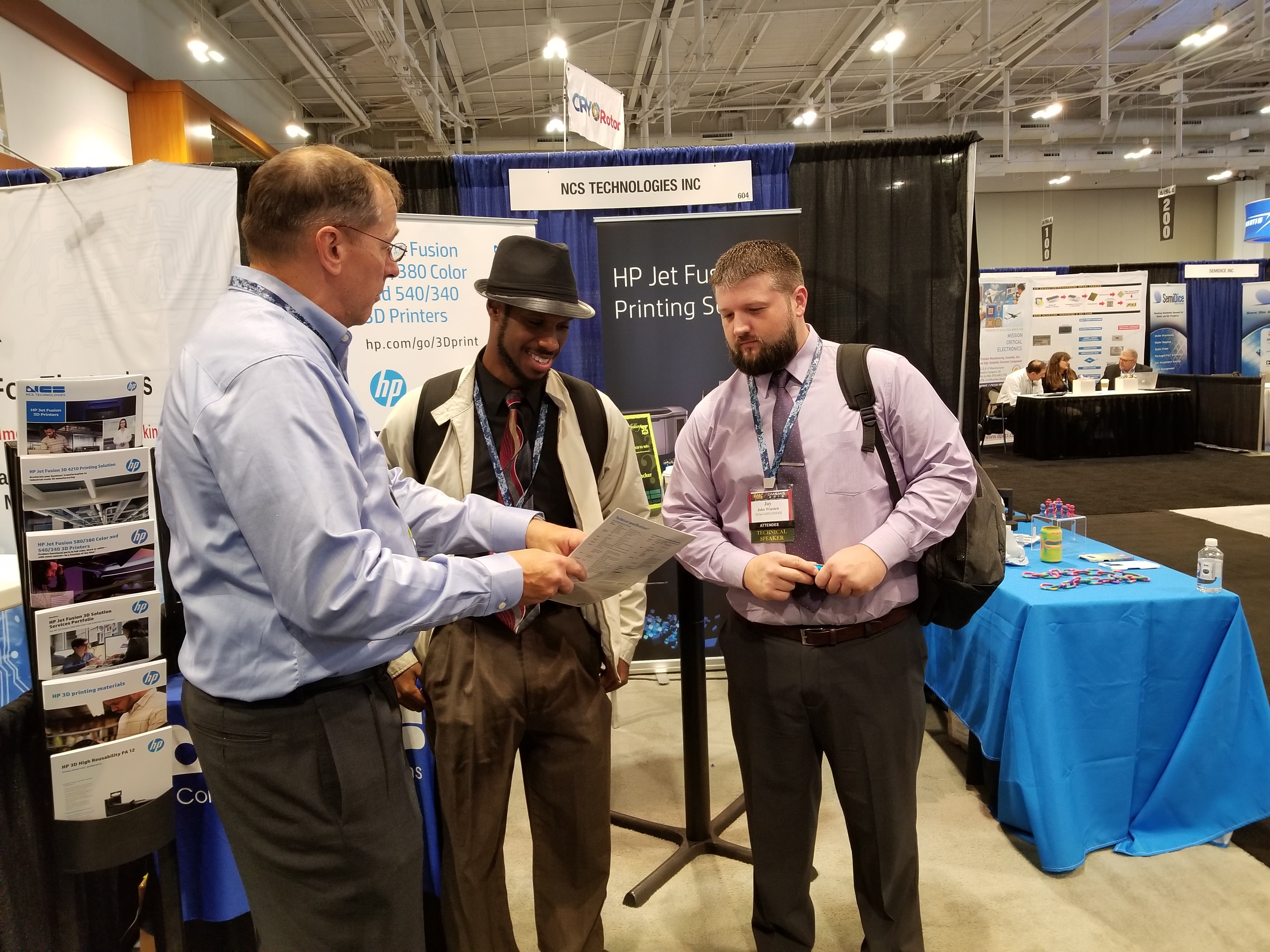 The NCS Supported HP 3D Printing Solutions Draw Many to Booth

The Defense Manufacturing Conference at the Nashville Music City Center brought together leading government, military and manufacturers to showcase the latest innovations, including groundbreaking 3D printing technology.
NCS is active in the 3D Printing market, through its partnership with HP. NCS sells and services the compact HP Jet Fusion 580/380 Color and HP Jet Fusion 4200 Printing Solution for industrial prototyping and final part production.
Joe Andrews reports that the NCS booth was busy all week as attendees wanted to learn about the exiting HP 3D Printing solutions. To learn more, please contact him at (703) 743-8512.