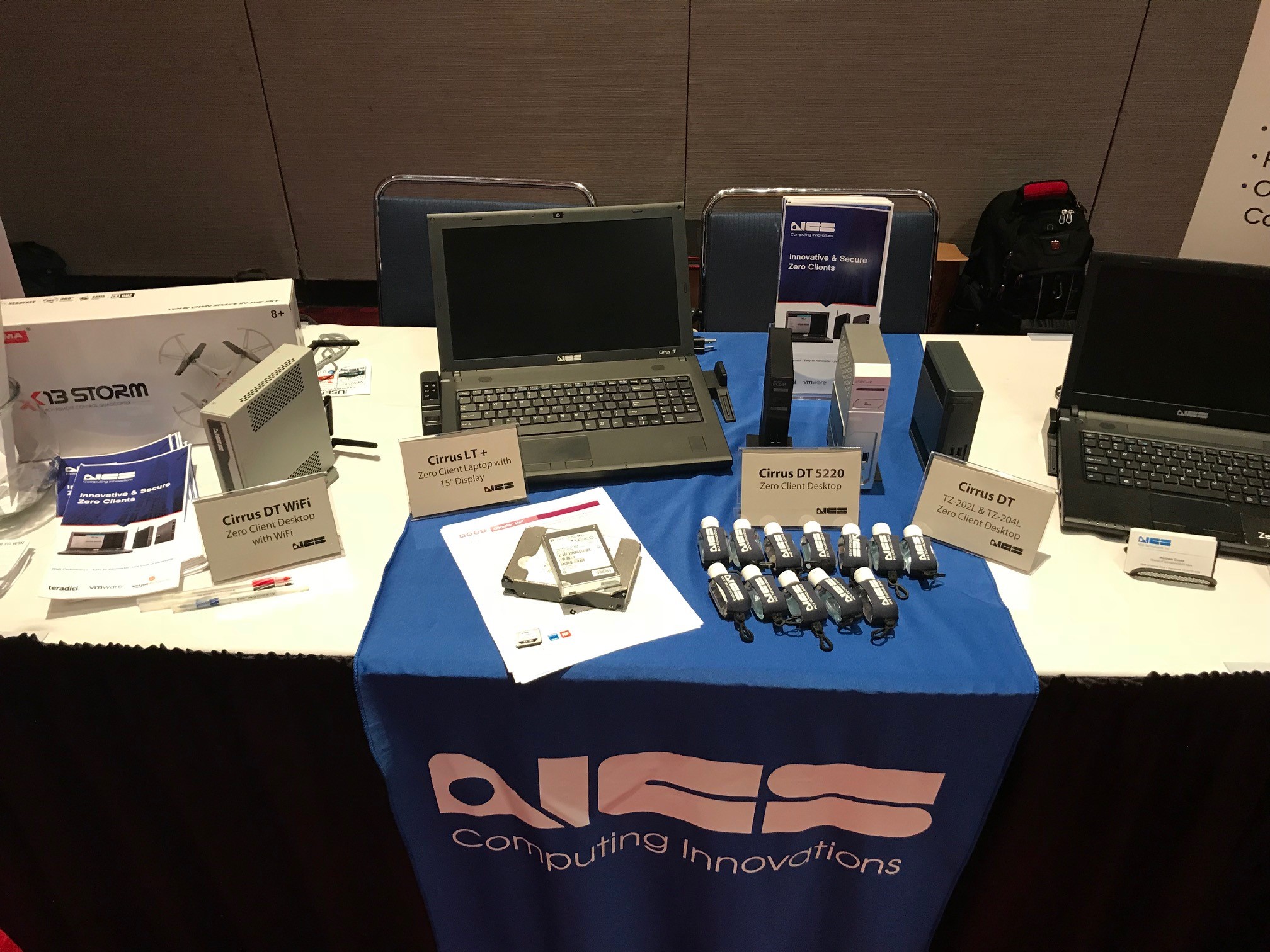 NCS Promotes Desktop Virtualization
The VMware User Group in Chicago is today at the Marriott Chicago O'Hare, 835 West Higgins Road, Chicago, 60631. NCS has a table promoting its virtualization solutions.
VMware user group meetings give professionals the opportunity to connect with hundreds of other users, attend educational sessions and get an inside look at VMware and partner products and services. Make plans to talk to Matt Cooke today about NCS' complete desktop portfolio.
NCS staff are meeting with IT administrators and users about the comparative benefits of thin clients and zero clients and filling in the background on various remote display protocols. NCS has all the updates on how zero client virtualization of client desktops help improve manageability, reduce cost of ownership and improve security.