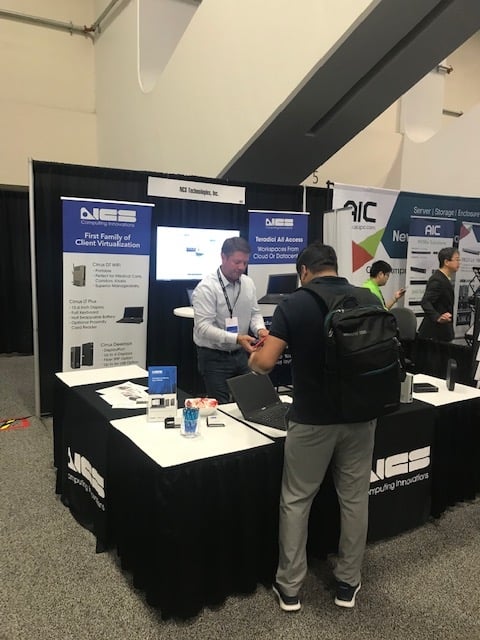 Join Us at Booth #467
The global virtualization event, VMworld 2019, is in full swing at San Francisco's Moscone Center through Thursday. Please join us at NCS Booth #467. At this annual event NCS focuses on desktop virtualization and its Cirrus brand of Zero Client products, and thin client solutions from our partner, HP. To set up a meeting at the booth, please call Matt Cooke at 540-604-3710.
NCS and HP products cover all the "must have" access protocols. Learn how you can improve security and ease your IT administrative complexity. NCS also features HP industry-leading notebook PCs at the booth.
For Cirrus-branded desktop virtualization, we feature Teradici-enabled zero clients and our booth staff is available to describe the benefits of this technology. We also feature and sell HP thin clients, including the HP t420 and HP t530 Thin Client, which support the Citrix HDX access protocol. Both zero client and thin client technologies are widely implemented and we can describe use cases for both. On the booth are Matt Cooke and Mike Turicchi, who can demonstrate all the approaches you may wish to implement.
With years of customer experience in North America, Europe and Asia, NCS can show how NCS-branded zero clients, based on the Teradici desktop access protocol, helps improve manageability, drive down cost of ownership and improves security.