Wireless Networking
Targeting opportunities with the federal government, NCS Technologies is partnering with Aruba Networks to deliver wireless access points, switches, network management and mobile security. Providing a unique set of solutions in the industry, Aruba Federal is the leader in mobility in the federal space and systems integrator community.
With wide deployments of wireless networking (Wi-Fi) for unclassified and classified environments, wired networking and cyber solutions for profiling, posturing and access control, NCS and Aruba can solve complex challenges unique to the Department of Defense, Department of Homeland Security, the intelligence community and civilian agencies. If you have questions about doing business with NCS related to Aruba networking solutions, please call Jeff Lodes at (703) 743-4642.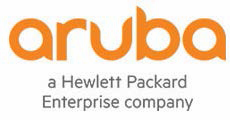 On this website, NCS lists the wide range of products and solutions from Aruba that we are trained provide. These solutions include access points, switches, network management and security. These solutions can be found at: https://www.ncst.com/products/categories/networking

To answer your immediate questions about the NCS- Aruba partnership, please download this brochure.