NCS Partners With Aruba For Wireless Solutions
NCS Technologies is working with Aruba Networks to implement WiFi deployments in the federal government.
Aruba is committed to enabling new capabilities for agencies to be more efficient, responsive and mobile while maintaining the necessary level of security required to protect access to sensitive data. Many government agencies, such as the IRS, U.S. Air Force, DISA and the Pentagon are making the transition to wireless for mobile environments. Aruba offers best in class switches, controllers and access points to meet the most demanding needs.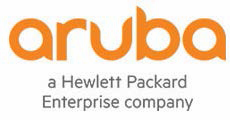 Aruba provides end-to-end security throughout their software stack. ClearPass network access control is the first to have common criteria certification as an authentication server. This means a quicker time to deployment and a quicker time to security. With centralized management and visibility of every device on your network you can be sure only authorized users are able to connect.
With wide deployments of wireless networking (Wi-Fi) for unclassified and classified environments, wired networking and cyber solutions for profiling, posturing and access control, NCS and Aruba can solve any complex challenge.
If you have questions about doing business with NCS related to Aruba networking solutions, please call Jeff Lodes, NCS Sales VP, at (703) 743-4642.
On this website, NCS lists the wide range of products and solutions from Aruba that we are trained provide. These solutions can be found at: https://www.ncst.com/products/categories/networking

To answer your immediate questions about the NCS- Aruba partnership, please download this brochure.