Washington D.C. VMware User Group Expo, Table #17
On Wednesday the Washington area VMware User Group comes to town, drawing active VMware product users in the virtualization community from the District and surrounding tri-state area. Many in the community are actively implementing desktop virtualization, hybrid cloud and data center management programs. Nearly everyone is looking to learn more about improving security. Market segments that attend the education and networking event include those from banking and finance, education, healthcare and government.
NCS is active at most VMUG events around the country and our table will be staffed all day at the Marriott Wardman Park Hotel. Our staff is delighted to discuss all aspects of virtualization with those stopping by Table #17.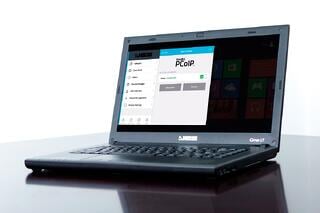 For example, NCS offers complete Hyper Converged Systems for the data center that integrate compute, software-defined storage and software defined intelligences. NCS partners with Hewlett Packard Enterprise to deliver solutions that combine intuitive software with the reliability of a world-class platform.
NCS is also considered a world leader in its NCS-designed and developed zero client end points, which lead the industry in innovation, ease of use and low cost of ownership. Our end points rely on VMware software, the most trusted virtualization platform for desktop applications. Our end point solutions will be on display at Table #17.

Ultra Secure Zero Clients
NCS offers a complete family of virtualized zero clients. The NCS portfolio includes:
* Zero Client Desktops With Dual Display - Cirrus TZ-202L & Cirrus DT 5220
* Zero Client Desktops With Quad Display - Cirrus TZ-204L
* WiFi Zero Client Desktops with Dual Display - Cirrus DT WiFi & Cirrus DT 5230
* Zero Client Laptops - Cirrus LT & Cirrus LT Plus
We encourage you to visit Table #17 to learn more our zero client desktops and laptops, and our Hyper Converged Systems. To quickly learn more about our Hyper Converged Systems, please go here: http://www.ncst.com/content/ncs-virtual-desktop-infrastructure-vdi
To learn more about NCS zero clients solutions, just download this brochure.