Protect Financial Data
By now most healthcare organizations regularly analyze and implement multiple strategies to secure patient data. Unfortunately, patient data breaches are a fact of life in healthcare and are reported on a weekly basis. Data loss can be related to external attacks, or rogue employees accessing data unrelated to job responsibilites or records carelessly exposed by lost or stolen PCs.
Financial professionals attending next week's Healthcare Financial Management Association "Out of the Box" event should be aware that strong security must also be extended into protection of financial data in the hospital, clinic or office. For those in finance, data protection must go beyond standard anti-virus updates and the now publicized ransomware threats.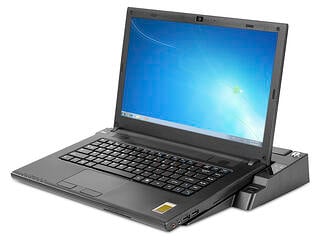 What else needs to be done?
Increasingly, financial professionals are teaming with their IT administrators to implement the next generation of zero client desktop computers to improve overall IT manageability and deliver strong security to vulnerable end points. Virtualizing PC end points pay immediate dividends.
When considering desktop or end point virtualization, some administrators may only consider a thin client strategy, a stripped down PC that still has PC security vulnerabilities. Zero clients PCs are in fact an ultra-secure, easy-to-manage virtualization alternative to leaky thin clients.
Zero Clients are managed by VMware Horizon software and use the ultra-secure PCoIP remote display protocol. A zero client has no local OS. The operating system resides in the data center. Therefore, there is no persistent user data, no patches, updates or antivirus software needed. Of the many ways to virtualize at the endpoint, zero clients deliver super manability, low cost of ownership and superior security protection.
Visit HFMA2016ANI Booth #2131
Financial professionals visiting Out of the Box and are serious about protecting data security should stop by NCS Booth #2131 at 2016 HFMA National Institute held at the Sands Expo and Convention Center in Las Vegas, June 26-28.
If you would like to learn more about zero clients and how they help solve the data security problems in today's data-driven world of finance, download our brochure on Protecting Financial Information.