Protect Financial & Healthcare Data
The Healthcare Financial Management Association (HFMA) National Institute is holding the Out of the Box trade show event this week at the Sands Expo and Convention Center in Las Vegas. The NCS Booth is #2131. The Twitter hash tag for the event is #HFMA2016ANI. The assocation is 40,000 members strong, including CFOs, controllers, accountants and other financial professionals. Organizations associated with HFMA include hospitals, managed care organizations, physician practices, accounting firms, banks and insurance companies. Many software companies serving this community also attend.
What does this very large and diverse community have in common? Many things, including a need for strong security to protect financial and patient information. At our booth, NCS professionals are speaking to attendees about various ways to protect financial and healthcare records.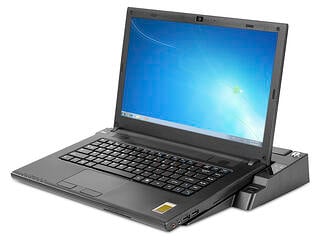 What else needs to be done? NCS is already a recognized leader in providing virtualized VDI PC end point solutions that secure healthcare data. This technology can easily also be put to use by financial professionals supporting the healthcare industry.
Working with their IT administrators, financial professionals can implement the next generation of zero client desktop computers to improve overall IT manageability and deliver strong security to vulnerable end points. Virtualizing PC end points with PCoIP technology will pay immediate dividends. Zero clients PCs are an ultra-secure, easy-to-manage virtualization alternative to leaky thin clients. Zero Clients are managed by VMware Horizon software and use the ultra-secure PCoIP remote display protocol. A zero client has no local OS. The operating system resides in the data center. Therefore, there is no persistent user data, no patches, updates or antivirus software needed. Of the many ways to virtualize at the endpoint, zero clients deliver super manageability, low cost of ownership and superior security protection.
Software Vendors Should Also Visit HFMA2016ANI Booth #2131
Of interest to the many software companies attending HFMA, attendees will learn that NCS is also a leader in another hardware security market - as a designer and manufacturer of appliances and servers. NCS Appliance & Server Engineering provides the platform that many leading Independent Software Vendors (ISVs) and Original Equipment Manufacturers (OEMs) use to go to market. NCS designs and builds the appliances that serve as robust platforms that software companies use for their end customers. If you are a software vendor considering the deployment of on-premises solution requiring the development a hardware appliance platform - stop by the booth and talk to Brigette Vinci. She's an appliance expert that will help you define your business well ahead of the competition!
For more information on our custom appliance and server solutions, please visit our portal, http://www.ncst.com/content/ase-brochure
If you would like to learn more about zero clients and how they help solve the data security problems in today's data-driven world of finance, download our brochure on Protecting Financial Information.