See You at Booth #107
Global Force Symposium and Expo, sponsored by the Association of the United States Army, opens Tuesday at the Von Braun Center, Huntsville, Alabama. This is a three-day event that will include presentations from the Office of the Assistant Secretary of the Army (Acquisition, Logistics and Technology), the United States Army Materiel Command, and the United States Army Training and Doctrine Command.
This symposium will explore the capabilities outlined in the Army Operating Concept and how the force transforms from being adaptive to driving innovation for Force 2025 and beyond. Special guest presentations, coupled with panel discussions from senior military and industry leaders, will address critical points of acquisition, research and development, and partnering between military and industry. For the Army, this means restructuring military-industrial programs. Officials say the Army must take a hard look at its acquisition processes, with an eye towards the future, to maintain a competitive over-match against potential adversaries.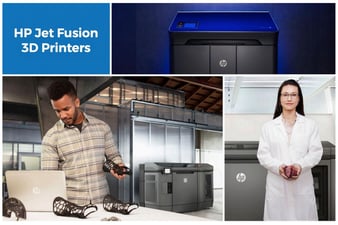 NCS will display a range of innovative technologies on Booth #107, including:
• HP 3D Printing Solutions
• Durabook rugged laptops and tablets
• HP PCs
NCS Sells HP 3D Printing Solutions
NCS is the leading HP Partner offering HP 3D Printing Solutions to the federal marketplace. NCS sells and services the compact HP Jet Fusion 580/380 Color and HP Jet Fusion 4200 Printing Solution for industrial prototyping and final part production.
One of the most important applications for 3D printing is nearly effortless prototyping. In addition, 3D printing speeds time to market by making certain production-level quality parts available more quickly. These parts may also be manufactured at lower cost. The combination of prototyping, speed and high quality increases business flexibility.
NCS closely collaborates with HP on some of the largest, most complex federal government contracts involving printers and PCs. The company has a strong track record of delivering value-added services and creating a high level of customer satisfaction.
NCS Sells Durabook Rugged Notebooks and Tablets
NCS is promoting Durabook rugged notebooks and tablets at this event.
The Durabook S14I semi-rugged laptop features an invincible mechanical design with rigorously tested components. It meets the standards of MIL-STD 810G Change 1, can withstand a 4-foot drop, and boasts an IP53 rating, making it suitable for use in locations where rain or dust may be a regular occurrence. Powered by Intel® 8th Generation processors, and running Windows® 10 Pro, the S14I provides users with hot-swappable battery feature without compromising long battery life.
The Durabook U11 is the only tablet in its class with a truly fanless and sealed design. Powered by Intel 7th Generation Y-Series processors, this fully rugged tablet is built with plentiful I/O and expandable and customizable options to provide world-class performance for even the most demanding of tasks.
HP PC Solutions
NCS is also promoting other HP products at this event.
At the booth, visitors may inspect the HP EliteDesk 705 G4 Microtower desktop and the HP Elitebook 840 G5 notebook. The HP EliteDesk 705 delivers balanced power and expandability. The HP Elitebook 840 G5 notebook is beautifully designed, highly secure and manageable, while offering powerful collaborative tools to keep you product in the office or on the go.
Can't make it to Global Force? We can still bring you up to speed on our solutions. To make an appointment on the booth, please call Gregg Buzzard at (571) 418-9120. To learn more about our HP 3D Printing Solutions, please download this brochure.