Protect Healthcare Data
Most of us as individuals or those close to us regularly see doctors and occasionally need hospitalization. With privacy protections from regulations like HIPAA, it may seem a given that our health care records will be protected. But sadly this is not the case. All it takes is the theft of a PC to reveal thousands or even millions of personal records - all of it highly private. As an example, just in one month this year - June - more than 11 million patient records were exposed. In October, St. Joseph Health in Irvine, CA reported it will pay more than $2 million to settle allegations that its network exposed the records of more than 30,000 patients. For the latest data, see breach reports from the U.S. Department of Health and Human Services.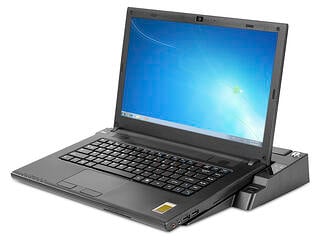 Patient data breaches are common and can be related to external attacks, or rogue employees accessing data unrelated to job responsibilites or records carelessly exposed by lost or stolen PCs. For IT administrators looking to constantly protect patient health and financial data, data protection needs to go beyond standard anti-virus updates.
Increasingly, health care IT administrators are looking to virtualization and to implementing the next generation of zero client desktop computers to improve overall IT manageability and deliver strong security to vulnerable end points. Virtualizing PC end points pay immediate dividends.
Zero Clients Are Essential Data Protection Tool
When considering desktop or end point virtualization, some administrators may only consider a thin client strategy, a stripped down PC that still has PC security vulnerabilities. Zero clients PCs are in fact an ultra-secure, easy-to-manage virtualization alternative to leaky thin clients.
Zero Clients are managed by VMware Horizon software and use the ultra-secure PCoIP remote display protocol. A zero client has no local OS. The operating system resides in the data center. Therefore, there is no persistent user data, no patches, updates or antivirus software needed. Of the many ways to virtualize at the endpoint, zero clients deliver super manability, low cost of ownership and superior security protection.
Just remember that if a zero client PC is stolen from a health care facility, it is useless to a bad guy. The patient records would still be stored safely back in the healthcare data center.
If you would like to learn more about zero clients and how they help protect data, please download our brochure today.