We Sell and Service HP Workstations, PCs, Printers and Services
NCS has a close partnership with HP. We supply major government agencies and the military with a full range of HP products and services. We address government markets at all levels and larger enterprises. NCS sells HP solutions for most business needs.
On Wednesday we will be at NIH Tech Day to showcase several HP products, including the HP EliteBook 360 business convertible and the HP ZBook 17. In addition, we will promote our Cirrus portfolio of VDI endpoints.
The National Institutes of Health (NIH) will hold NIH Tech Day Feb. 12 at Building 10 (Clinical Center), FAES Terrace, Bethesda, MD. To make an appointment at the NCS Table, please contact Jeff Tiede at (703) 819-0515.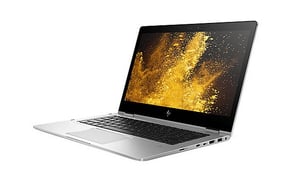 HP Workstations and PCs are among the industry's best. The HP EliteBook 360 flip design notebook is a precision-crafted convertible laptop perfect for mobile applications on the go. Get fast, reliable connectivity in dense wireless environments with gigabit speed Wi-Fi 6. The EliteBook 360 2-in-1 is one of the world's most secure PCs. Control what the world sees and help protect your data with integrated security and privacy features. The Notebook is impressively thin and light and empowers users to create, connect and collaborate.
NCS Sells HP ZBook 17 WorkStation
Also at the NCS table we are featuring the HP ZBook 17 WorkStation, the ultimate laptop for those who need desktop performance on the go. Edit multiple content streams manipulate complex data and develop in virtual reality - on an impressive 17-inch diagonal screen.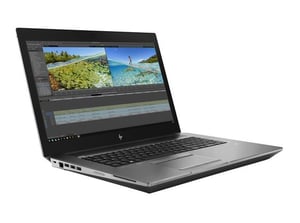 The HP ZBook 17 WorkStation features 9th Generation Intel Core I9 or Intel Xeon Processors. Boost your speed on single and multi-threaded apps. Also offered is VR-ready NVIDIA Quatro RTX Graphics. Render the most demanding projects and experience virtual immersion. With the HP ZBook, advanced airflow design keeps parts cool for the long haul.
To learn more about HP Solutions from NCS, please go to this link: https://www.ncst.com/hp
All Access Complements NCS VDI Solutions
PCoIP is the premier high performance computer display protocol used in endpoint virtualization. PCoIP from Teradici uses advanced compression to provide end users with rich content from the cloud or data center. PCoIP securely delivers applications or workspaces to the endpoint by compressing and encrypting pixels delivered to end-user devices. More than 10 million endpoints use PCoIP. NCS partners with Teradici in this market for its VDI desktop solutions, several which are showcased at the NCS table.
NCS offers a portfolio of innovative VDI PCoIP-enabled desktops and laptops that are used in healthcare, civilian government, military, retail and industry.
The NCS VDI desktop portfolio includes:
* Zero Client Desktops With Dual Display - Cirrus TZ-202L & Cirrus DT 5220
* Zero Client Desktops With Quad Display - Cirrus TZ-204L
* WiFi Zero Client Desktops with Dual Display - Cirrus DT WiFi & Cirrus DT 5230
* Zero Client VDI Laptop - Cirrus LT Plus
To learn more about the NCS VDI portfolio, go to: https://www.ncst.com/products/categories/zero-clients