We Sell and Service HP Printers, Toner, 3D Printers, PCs and Services
NCS has a close partnership with HP. We supply major government agencies and the military with various HP products and services. We address government markets at all levels and larger enterprises. NCS sells HP solutions for most business needs.
For instance, HP offers a wide range of printers that are dependable and cost effective. Examples of its printing solutions include the HP LaserJet Enterprise 700 Color MFP M775z, which can print, copy, scan, fax, digital send, has easy access to USB and even staple capabilities. Importantly, it delivers up to 30 ppm and black and color. Also, the HP LaserJet M609dn with JetIntelligence combines strong security and exceptional performance with energy efficiency, delivering professional quality documents right when you need them.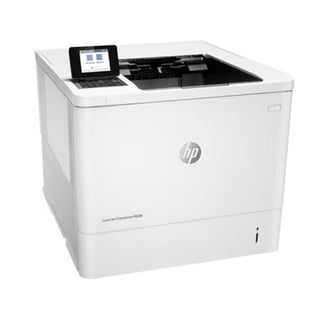 HP Desktops and PCs are among the industry's best. The HP ProDesk 400 SFF Desktop is affordable and reliable. Designed with essential security and manageability features, the HP ProDesk 400 helps with all your office productivity needs. The HP EliteBook 840 Notebook is impressively thin and light and empowers users to create, connect and collaborate. HP also offers several Chromebook solutions, including the HP Chromebook 11, which run the lightning fast Chrome OS.
NCS recommends HP Toner Cartridges. Behind each HP Cartridge, there are hundreds of hours of testing and years of engineering and science to provide customers with printing experiences that amaze. HP Toner Cartridges are consistently high quality, designed for easy recycling and less waste and are precisely tuned with HP Printers for reliability and the highest quality.
NCS Sells HP Device as a Service Solutions (DaaS)
NCS offers HP Device as a Service, an innovative way to optimize your IT assets and resources. Choose a device mix that is right for your organization, with a wide selection of HP notebooks, desktops and mobile and specialized devices.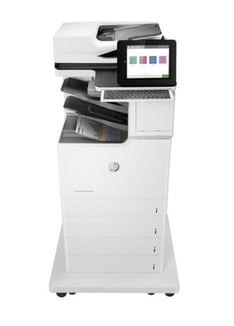 HP DaaS is a complete solution that combines hardware, insightful analytics, proactive management, and device lifecycle services. Multiple operating systems on different types of devices have created new entry points for security breaches and made it more difficult to proactively manage the IT environment.
HP DaaS, managed by NCS, makes it easier to manage the diversity of multi-OS desktops, workstations, and mobile devices so that your agency, organization or business can operate at its full potential. Secure and manage multi-OS devices, and proactively identify and mitigate issues with insightful HP TechPulse analytics.
With HP Device as a Service, by NCS, you get a wide variety of device choices, technical support and rapid repair or replacement, insightful and predictive analytics, flexible plans with a predictable price and proactive management and lifecycle services.
INCS is an authorized HP reseller of DaaS.
To learn more about HP DaaS from NCS, please go to this link: https://www.ncst.com/products/categories/hp-device-as-a-service
NCS Sells HP Jet Fusion 3D Printing Solutions
NCS sells and services the compact HP Jet Fusion 580/380 Color and HP Jet Fusion 4200/5200 3D printers. HP is the innovation leader and it's technology makes it possible to create complex prototypes in a relatively effortless manner.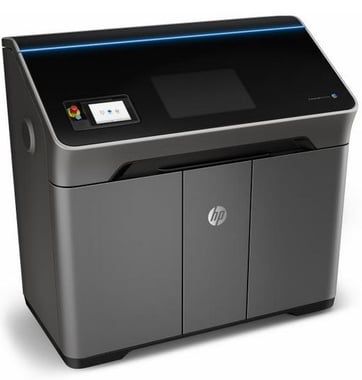 In addition to speed, some parts may also be manufactured at lower cost. The combination of easy prototyping capabilities, speed, high quality and attractive pricing all increase business flexibility. NCS and HP collaborate on some of the largest, most complex federal government contracts involving printers and PCs. The company has a strong track record of delivering value-added services and creating a high level of customer satisfaction.
NCS is an authorized HP reseller delivering any needed services and applications expertise to maximize 3D printer performance, throughput, part quality and yield.
To learn more about NCS and HP 3D printing, please go to this link: https://www.ncst.com/products/categories/3d-printing
Talk to NCS About HP Solutions
To discuss our HP portfolio, please call Jeff Lodes, NCS VP Sales at (703) 743-4642. Or, just fill out the form below and we will get back to you promptly. Thank you.