Searching for the Right 3D Printing Materials Technologies
When you are involved in 3D Printing, one of the first things you learn in the business is "it's all about the part." Whether it's medical use for a patient, a fix for an aircraft or some component in energy services, you evaluate what that part is doing in its environment. It really doesn't matter what the specific technology is that is used to produce the part, if it makes a part that fills the identified need - it's right for the job!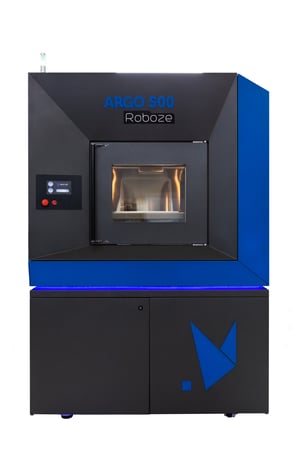 Matching Materials to the Purpose
Since specific materials provide the foundation for the specific mechanical and electrical properties of the part, understanding the properties of the material used for a part is essential to defining the overall properties of the part and its suitability for a particular purpose.
Let's take a closer look at PEEK and Carbon PEEK material properties used in AM and where they prove to provide a good fit.
PEEK, a Semi-Crystalline Thermoplastic
PEEK (Polyetheretherketone) is a high performance engineering semi-crystalline thermoplastic that maintains its physical integrity under very harsh conditions. It is rated for a continuous use temperature of 240oC (464oF), has a high chemical resistance (particularly hydrocarbons), the best UL94 rating for flammability (V-0), and provides a tensile strength of 89MPa and a flexural strength of 120MPa. The material provides a low friction surface, is an exceptional insulator and can be run through heat and steam sterilization process without degradation. In other words it is a strong material that maintain dimensional stability under a very broad range of environments. By adding Carbon Fiber at a level of 10% by weight, you increase the tensile strength to 120MPa, the Flexural Strength to 13.8GPa and the operating temperature to 250oC (482oF). In many cases, parts from this material are ideally suited to replacing metal components because of both their strength and temperature capabilities. As an added benefit, it is often a fraction of the weight of the metal part.
There are some caveats to PEEK and Carbon PEEK parts production via AM that are important to the success of a quality part. With any kind of filament printing of this material, you must make sure the filament itself is dry. Although PEEK and Carbon PEEK absorb very little moisture, moisture within the filament spools can significantly affect the quality of the print. The extruders used to print the material must be able to maintain a very high temperature in order to transition the material to its liquid state (around 450oC), and for the Carbon PEEK a hardened material to withstand the abrasion of the carbon within the filament. Additionally, parts printed in PEEK or Carbon PEEK should be annealed to bring the parts to maximum strength and to eliminate the internal stresses that build up during print.
Successfully printed PEEK and Carbon PEEK parts find many uses in a variety of industries. Automotive uses include bearing retainers, gears, bushings and seals and engine components. Aerospace applications include aircraft hardware and aircraft mechanical components. PEEK and Carbon PEEK are used in pump and valve components, particularly in the petrochemical industry. Because of its insulating properties, it is increasingly being used as connectors and insulators for electrical and electronic components. Medical applications typically involve replacing metal components on trays and instruments, and for PEEK that is medical grade it has been successfully used in implanted devices such as screws and other supports.
Roboze Is a World Leader Specializing In the Use of Super Polymers Like PEEK and Carbon Peek
NCS Technologies works with Roboze, a world leader in industrial additive manufacturing systems. Roboze systems specialize in the use of super polymers, including PEEK and Carbon PEEK.
From its beginning, Roboze has developed one of the best engineered set of systems for FFF printing available in the world today. The system is well designed to provide prints with very high resolution and accuracy, and because of their patented beltless rack and pinion drives and print head management systems, can accurately and reliably produce a printed part time and time again. Specifically to provide the necessary heat and hardness needed to print super-polymers like PEEK and Carbon PEEK, they have developed their HVP extruder system to handle the stresses required to reliably print high viscosity polymers. Their systems have integrated filament drying systems to assure quality prints and filament integrity.
For their flagship Argo series of printers the print chamber is heated via a unique convection system that assures consistent heat across the entire chamber, eliminating the need for a separate annealing step and increasing part quality and integrity. For their professional series, a separate annealing oven is available to complete print processing of PEEK parts.
NCS Technologies and Roboze can deliver the capability to print incredible parts form this outstanding material.
In future blogs, I will discuss other interesting additive manufacturing challenges, including the use of metals and other plastics in a range of industries. If you have specific questions about PEEK, Carbon PEEK or other materials used in 3D Printing, please reach out to me at 703.848.5169.