Join Us at NCS Booth #32
The 6th Military Additive Summit, sponsored by the Defense Strategies Institute, concludes today at the Hilton Downtown in Tampa. Many visitors are stopping by the NCS Booth #32 and we encourage you to join them!
Defense Strategies Institute (DSI) was created to form a non-partisan, relevant, sustainable, and ethical organization operating primarily within the Department of Defense and federal government. The founding partners created DSI with the vision of using their expertise in political/military affairs, government relations and military operations to help advance mission critical success through necessary dialogue among the respective offices and industry while at the same time helping to support those that deserve it most: our nation's veteran and injured service members.

The focus of this event in Tampa is Additive Manufacturing for the Department of Defense and federal government.
NCS partners with leading additive manufacturing companies from around the world to deliver manufacturing solutions for any need. NCS offers 3D Printing solutions using plastic, metal, composite materials and super polymers from the leading Tier 1 vendors for the creation of prototypes and finished parts meeting nearly all requirements.
At this summit Trumpf metal solutions are attracting strong interest, as well as products from our other partners: HP, Roboze and nScrypt.
Solutions Like the TruPrint 2000 Deliver Speed and Volume in Additive Manufacturing
The TRUMPF TruPrint 2000 is a part of a portfolio of metal additive manufacturing solutions that NCS offers for prototyping and time-to-market production. A family of TruPrint Systems deliver a unique combination of process speed and build volume for a broad range of users.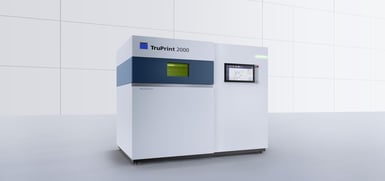 NCS Technologies is the Federal Government distribution dealer in the U.S. and does Commercial distribution and sales in the Northeastern U.S. for the TRUMPF portfolio of metal 3D printers. The quality, speed and capabilities of these systems allows us to provide solutions to our customers from industrial to medical applications.
NCS features three TruPrint solutions, the TruPrint 1000, the TruePrint 2000 and the TruPrint 3000.
HP Multi Jet Fusion Solutions
In addition, booth visitors are showing interest in HP Multi Jet Fusion solutions, including the HP Jet Fusion 5200 3D printer series. NCS sells HP Multi Jet Fusion solutions to the federal government in the continental U.S. NCS also addresses commercial, healthcare, universities and other government markets in New York, New Jersey, Pennsylvania, Delaware, Maryland, Virginia and West Virginia.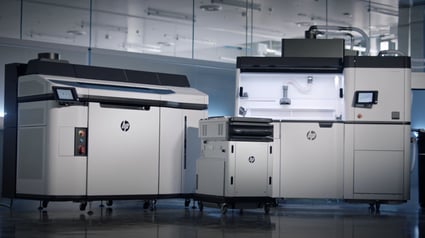 HP additive manufacturing solutions make it easy to create complex prototypes. In addition, some parts may be manufactured at lower cost. The combination of easy prototyping, speed to market, high quality and attractive price points all increase business flexibility.
HP Jet Fusion 5200 Printing - This solution is ideal for mid-volume production environments. The Jet Fusion 5200 enhances manufacturing predictability. Get quality from fine detail and sharp edges to textures and optimal yield at industrial-level OEE. Produce functional parts with best-in-class isotropy with the latest generation of HP Multi Jet Fusion systems.
Stop by the Booth Today!
Please come to NCS Booth 32 to learn all about these exceptional additive manufacturing solutions from HP, Trumpf, Roboze and nScrypt. At the booth is additive manufacturing expert Kyle Stromberg. For an appointment or for more information please reach out to Kyle at 571-405-1059.
To learn more about NCS 3D Printing Solutions, please go here: https://www.ncst.com/products/categories/3d-printing