Spotlight on Trumpf and Roboze Solutions at NCS Booth #510 in Tampa
The 7th Military Additive Manufacturing Summit, sponsored by the Defense Strategies Institute, opens February 1 at the Tampa Convention Center. At the Summit on Wednesday, NCS is showing 3D Printing products and promoting solutions from partners Roboze and Trumpf. For more information on the specific solutions NCS will be promoting, or to set up a meeting at the booth, please contact Kyle Stromberg at sales@ncst.com.
Defense Strategies Institute (DSI) was created to form a non-partisan, relevant, sustainable, and ethical organization operating primarily within the Department of Defense and Federal Government sectors. Our founding partners created DSI with the vision of using their expertise in political/military affairs, government relations and military operations to help advance mission critical success through necessary dialogue among the respective offices and industry while at the same time helping to support those that deserve it most: our nation's veteran and injured service members.

NCS partners with leading additive manufacturing companies from around the world to deliver manufacturing solutions for any need. NCS offers 3D Printing solutions using plastic, metal, composite materials and super polymers from the leading Tier 1 vendors for the creation of prototypes and finished parts meeting nearly all requirements.
Examples of additive manufacturing solutions from our partners TRUMPF and Roboze:
Solutions Like the TruPrint 2000 Deliver Speed and Volume in Additive Manufacturing
The TRUMPF TruPrint 2000 is a part of a portfolio of metal additive manufacturing solutions that NCS offers for prototyping and time-to-market production. A family of TruPrint Systems deliver a unique combination of process speed and build volume for a broad range of users.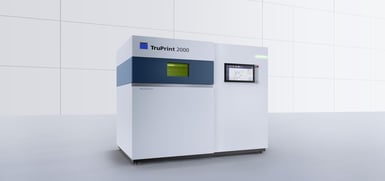 NCS Technologies is the Federal Government distribution dealer in the U.S. and does Commercial distribution and sales in the Northeastern U.S. for the TRUMPF portfolio of metal 3D printers. The quality, speed and capabilities of these systems allows us to provide solutions to our customers from industrial to medical applications.
NCS features three TruPrint solutions, the TruPrint 1000, the TruePrint 2000 and the TruPrint 3000.
Roboze Additive Manufacturing
NCS partners with Roboze, a world leader in industrial additive manufacturing systems, specifically specializing in super polymers and composite materials. The partnership with Roboze allows NCS to address new markets where safety and reliability are paramount, such as aerospace, industrial and medical devices applications.
Roboze solutions use super polymers and composite materials for the creation of finished parts where failure is not an option. Super polymers may replace metal parts because they are highly resistant to chemicals and corrosion, lightweight, and are electrically insulating. Roboze systems have proven to be ideal for use in military, aerospace, medical, oil and gas and electronics applications.
Roboze ARGO SERIES 350/500 3D Printers meet the needs of industrial manufacturing, solving common problems such as process repeatability, accuracy and the production of high performance polymers and materials. Argo solutions are advanced additive manufacturing systems developed to streamline production processes, save time and reduce costs. With Roboze's ARGO solutions, you can optimize the supply chain via 3D printed parts by producing finished components at scale using the highest performing, high temperature, composite materials and super polymers.
At the booth is NCS additive manufacturing expert Kyle Stromberg. For an appointment or for more information please reach out to Kyle at sales@ncst.com.
To learn more about NCS 3D Printing Solutions, please go here: https://www.ncst.com/products/categories/3d-printing