University of Delaware Formula Society of Automotive Engineers
3D Printing is used in most industries and the tools speed up prototyping and time-to-market production.
An excellent example of the many practical uses of additive manufacturing involves NCS support of the FSAE (Formula Society of Automotive Engineers) team at the University of Delaware. NCS provides the students with HP Multi Jet Fusion 3D print parts for their prototype race car.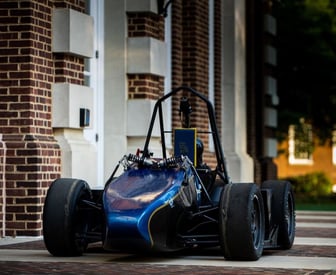 The Formula SAE Series competitions challenge teams of university undergraduate and graduate students to conceive, design, fabricate, develop and compete with small, formula-style vehicles.
Pictured below are examples of auto parts made to support the University of Delaware engineers: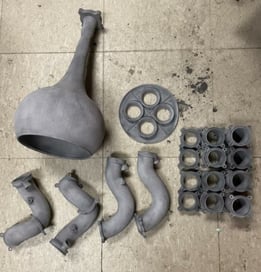 NCS is a leading seller of the compact HP Multi Jet Fusion solutions. NCS sells to the federal government in the continental U.S. NCS also addresses commercial, healthcare, universities and other government markets in New York, New Jersey, Pennsylvania, Delaware, Maryland, Virginia and West Virginia.
HP Multi Jet Fusion 5200 - This manufacturing-ready solution is ideal for mid-volume production environments. The Multi Jet Fusion 5200 enhances manufacturing predictability. Get quality from fine detail and sharp edges to textures and optimal yield at industrial-level OEE. Produce functional parts with best-in-class isotropy with the latest generation of HP Multi Jet Fusion systems.
Reduce errors, failed jobs, and unplanned downtime with HP 3D Proactive Remote Service that includes service alerts. Uniquely predictable and consistent print time for any type of part no support structures needed.
NCS, working closely with HP, delivers any needed services and applications expertise to maximize 3D printer performance, throughput, part quality and yield.
For immediate information or a price quote, please contact Joe Andrews at 703.743.8512 or Kyle Stromberg at 571-405-1059.
Be sure to join us at Booth 32 at the Military Additive Manufacturing Summit January 26-27 at the Hilton Downtown Tampa!
To learn more about NCS and HP 3D printing, please go to this link:https://www.ncst.com/products/categories/3d-printing/hp
Download the 3D printer solutions brochure