Offering Layered Protection for Government Cyber Security
H
P Wolf Security solutions are comprehensive endpoint protection and resiliency that starts at the hardware level and extends across software and services. These s
olutions from HP help government customers harden their networks and defend against new attacks and risks by adding layered security defenses and seamlessly integrating with the wider security stack.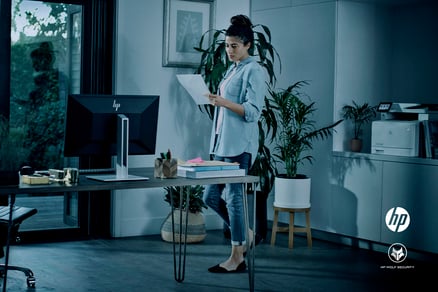 Built on more than 20 years of security research and innovation from the Security Lab at HP Labs, along with strategic acquisitions, HP Wolf Security unifies all of HP's endpoint security into one formidable force. It is with this continual investment in cutting-edge technology and research that HP strives to help customers stay ahead of evolving modern threats.
Rooted in Zero Trust principles, HP Wolf Security provides enhanced protection, privacy, and threat intelligence. Starting at the hardware level and extending across software and services, HP Wolf Security helps organizations to defend themselves against both known and unknown threats.
NCS Is HP Power Services Partner
HP recognizes NCS for our value-added services and overall contribution to HP's success in the U.S. Government marketplace. NCS is a HP Power Services Partner, an HP Sustainable Impact Changemaker and was named in 2020 as Partner of the Year for the Federal Market. For more information about HP Wolf Security and all other HP hardware and software solutions, please contact Jeff Tiede, NCS Director, Federal Sales, at sales@nsct.com; fill out the form below; or go here: https://www.ncst.com/products/hp