New HQ Is Expected to be Occupied in Manassas in the Summer of 2022
NCS Technologies, Inc. this week broke ground on a new 108,000 square-foot energy-efficient headquarters facility on 8.4 acres located at 9601 Discovery Boulevard in Innovation Park, Manassas, in northern Virginia. The expansion marks a major milestone for the company based in Prince William County since 2002.
The installation of a new state-of-the-art manufacturing line will help NCS quadruple their manufacturing, integration and 3D printing capacity. When occupied next year, the facility's manufacturing line is expected to be one of the largest in the Washington Metropolitan Area.
The ceremony was attended by many government officials, including seven of the nine Prince William County Supervisors. Watch a Facebook video of the groundbreaking event:
https://www.facebook.com/watch/?ref=search&v=1450341635338126&external_log_id=4151f6cb-ee64-45ec-9948-b3e0ae53be0d&q=Prince%20William%20County%20NCS%20Technologies%20groundbreaking
At the event, An Van Nguyen, NCS President said: "We are very excited to break ground here in Innovation Park. We have experienced a significant expansion of our business in the past couple of years, and we look forward to many more years of growth."
Here is a view of Innovation Park in Prince William County, VA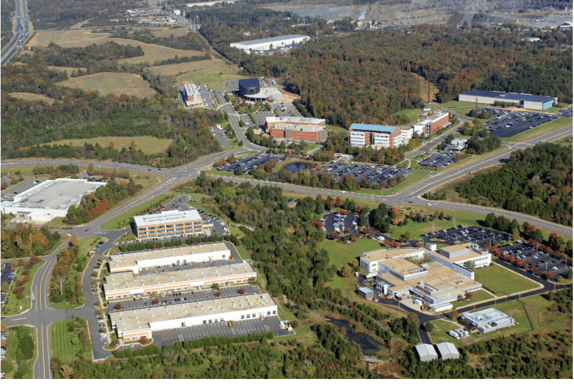 NCS along with ancillary entities employ 199 people at their current leased facilities in Gainesville and Manassas. Major customers include federal agencies, the intelligence community, and all branches of the armed services. To meet its unique and complex operational and security requirements and accommodate continued growth, NCS worked with Prince William County on the acquiring the right parcel of land in Innovation Park.
Besides Nguyen, speakers at the Groundbreaking Ceremony included Ann Wheeler, Chair-at-Large, Prince William County Board of Supervisors; Jeanine Lawson, Brentsville District Supervisor; Christina Winn, executive director, Department of Economic Development; and Tom Flynn, deputy director, Department of Economic Development.
Here is a link to a prior article from WTOP: https://wtop.com/business-finance/2021/10/ncs-technologies-breaks-ground-on-new-prince-william-hq-and-manufacturing-facility