NCS Booth #1271
Today is the Final Day for Modern Day Marine at the Walter E. Washington Convention Center, Washington, D.C. Please join NCS at Booth #1271.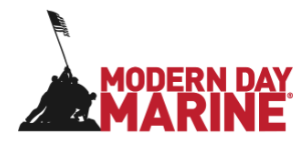 MDM is the premier military equipment, systems, services and technology exposition. View the latest Marine relevant products and solutions, as well as attend service level presentations on future operating concepts, requirements, experimentation and acquisitions objectives, and implications of the emerging operational environment.
The expo is open to Department of Defense active duty, reserve, civilian, and retired, service members and their families, as well as veteran members of the Marine Corps League and/or Marine Corps Association (the MDM Co-Host organizations), Defense Industry affiliated personnel, law enforcement, industry/consultant representatives, and invited guests.
This week NCS is focusing on additive manufacturing. We partner with leading 3D Printing companies from around the world to deliver manufacturing solutions for any need. NCS offers innovative solutions using plastic, metal, composite materials and super polymers from Tier 1 vendors for the creation of prototypes and finished parts meeting nearly all requirements.
Learn about products from Trumpf, HP, Roboze and nScrypt.
Solutions Like the TruPrint 2000 Deliver Speed and Volume in Additive Manufacturing
The TRUMPF TruPrint 2000 is a part of a portfolio of metal additive manufacturing solutions that NCS offers for prototyping and time-to-market production. A family of TruPrint Systems deliver a unique combination of process speed and build volume for a broad range of users.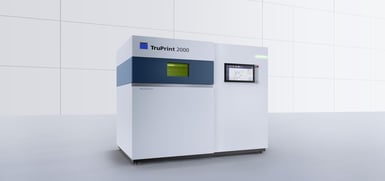 NCS Technologies is the Federal Government distribution dealer in the U.S. and does Commercial distribution and sales in the Northeastern U.S. for the TRUMPF portfolio of metal 3D printers. The quality, speed and capabilities of these systems allows us to provide solutions to our customers from industrial to medical applications.
HP Jet Fusion Solutions
NCS is a leading seller of the compact HP Jet Fusion solutions, including the HP Jet Fusion 5200 3D printer series. NCS sells to the federal government in the continental U.S. NCS also addresses commercial, healthcare, universities and other government markets in New York, New Jersey, Pennsylvania, Delaware, Maryland, Virginia and West Virginia.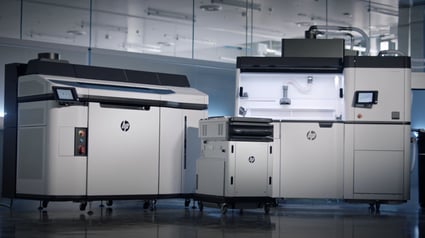 HP additive manufacturing solutions make it easy to create complex prototypes. In addition, some parts may be manufactured at lower cost. The combination of easy prototyping, speed to market, high quality and attractive price points all increase business flexibility.
Roboze Additive Manufacturing Solutions
NCS partners with Roboze, a world leader in industrial additive manufacturing systems, specifically specializing in super polymers and composite materials. The partnership with Roboze allows NCS to address new markets where safety and reliability are paramount, such as the military, aerospace, industrial and medical devices applications.
Roboze solutions use super polymers and composite materials for the creation of finished parts where failure is not an option. Super polymers may replace metal parts because they are highly resistant to chemicals and corrosion, lightweight, and are electrically insulating. Roboze systems have proven to be ideal for use in aerospace, medical, oil and gas and electronics applications.
At the MDM booth, NCS is displaying a Roboze One + 400 XTREME printer. Roboze has designed the One + 400 Xtreme to make functional prototyping and parts production with super polymers and composites possible directly on-site while supporting the customer at every stage. Roboze One + 400 Xtreme reaches high temperatures. The printing bed, with a volume of 11.8x9.8x8.7 in (300 x 250 x 220 mm-xyz), reaches temperatures on the bed up to 302°F (150°C) which, together with the vacuum technology, guarantees stability and perfect adhesion of the printed components throughout the process.
Please come to NCS Booth #1271 today to learn about these exceptional additive manufacturing solutions. We have experts on hand. For an appointment or for more information please contact Joe Andrews at sales@ncst.com.
To learn more about NCS 3D Printing Solutions, please go here: https://www.ncst.com/products/categories/3d-printing