NCS Is Highlighting Rugged Server & Storage Solutions
The NSL Annual Symposium & Industry Update is traditionally accepted by DoD as a Widely Attended Gathering, enabling Active Duty attendance. Presentations are made by Submarine Force leadership with updates on major acquisition and programmatic issues. Active Duty panels provide additional insight into the experiences and needs of today's submariners. Industry and government agencies present technical papers, discussions, and solutions via exhibit displays. There are continuous opportunities for Navy leadership and Industry networking. The Symposium is held at Hyatt Regency Crystal City, Arlington, VA. NCS booth is #22.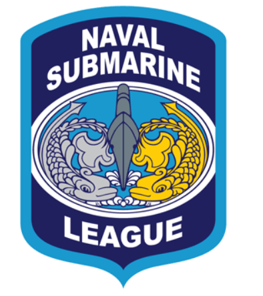 NCS is focusing on Rugged Server and Storage Solutions at this event.
Rugged Mission Systems Servers & Storage Solutions
Since 2009, NCS has designed and manufactured rugged compute and storage systems for the U.S. military, and commercial applications. Our products are designed and manufactured to meet customer unique requirements, and also for general market demands for rugged server and storage solutions that are capable of withstanding harsh and challenging environmental conditions.
NCS employs electrical, mechanical and software engineers all under one roof in northern Virginia who are capable of solving any rugged server and storage challenge.
Our capabilities include in-house electrical, mechanical and environmental testing capabilities. Robotic-assisted manufacturing processes deliver consistent quality at reduced costs. In-house additive manufacturing resources help us meet the most challenging customer objectives.
NCS is committed to industry-leading implementations of SWaP-C principles, to deliver rugged server and storage solutions optimizing size, weight, power with reduced costs. We are a leading supplier of compute and storage systems in the most challenging applications for the U.S. government.
Our products are custom designed around COTS technologies. NCS products incorporate cyber resilient technology to meet all requirements for cybersecurity. All products meet or exceed typical MIL-STDs for ground, vehicles, shipboard, and subsurface.
At the booth, NCS experts is discussing our forthcoming NCS branded RMS-1016 high density, short depth "All Flash" storage platform with front I/O and innovations in embedded cyber resilience.
For More Information or To Set Up a Meeting at the Booth
For more information or to set up a meeting at the booth please contact NCS at sales@ncst.com.
To learn more about NCS Rugged Servers and Storage solutions please go to: https://www.ncst.com/products/categories/rugged-servers-overview
We hope to see you at The Navy Submarine League Annual Symposium Monday and Tuesday of next week!