NCS Highlights Roboze 3D Printing Portfolio at Booth 811
NCS features the Roboze Argo Series 500 3D Printers at the AAAA Cribbins Army Aviation Readiness Conference today, the final day of the conference, at the Von Braun Center in Huntsville, AL.
Please stop by NCS Booth 811 to explore innovative Roboze additive manufacturing solutions.

The Readiness Conference is an in-person event that supports the entire Army Aviation Enterprise. The conference attracts aviation trainers, operators, logisticians, project managers, capability managers, research and development and key decision makers. There are opportunities for one-on-one briefings with PEO Aviation project managers, Army Futures Command Capability Managers (ACMs), OEMs and other industry leaders in separate, individual meeting rooms onsite.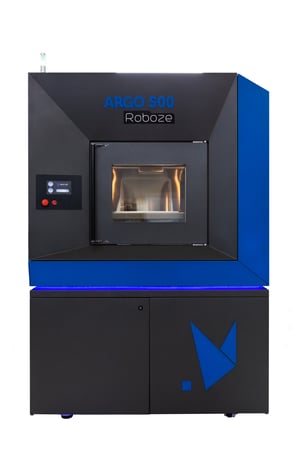 Roboze Solutions for Government, Military and Medical Applications
Our partnership with Roboze empowers NCS to zero in on 3D Printing markets where safety and reliability are paramount, such as military, aerospace, industrial and medical devices applications.
Roboze solutions use super polymers and composite materials for the creation of finished parts where failure is not an option. Super polymers may replace metal parts because they are highly resistant to chemicals and corrosion, lightweight, and are electrically insulating.
Roboze ARGO SERIES 500 3D Printers
Roboze ARGO SERIES 500 3D Printers meet the needs of industrial manufacturing, solving common problems such as process repeatability, accuracy and the production of high performance polymers and materials. Argo solutions are advanced additive manufacturing systems developed to streamline production processes, save time and reduce costs. With Roboze's ARGO solutions, 3D printed printed finished parts can be produced at scale using the highest performing, high temperature, composite materials and super polymers.
Innovation and Blue Chip Partner Ecosystem
Roboze is recognized around the world for its technology innovation and its blue chip partner ecosystem. Their leadership in super polymers and composite materials technologies allows NCS to more effectively address new opportunities within the federal government, military, and with medical markets.
NCS' Expanding Portfolio
NCS offers 3D Printing solutions using plastic, metal, composite materials and super polymers from a range of vendors for the creation of prototypes and finished parts meeting nearly all requirements.
For more information about Roboze and NCS, please go here: https://www.ncst.com/products/categories/3d-printing/roboze
Or contact Joe Andrews or Kyle Stromberg at sales@ncst.com.