NCS Sells Software Licenses, Plus VDI Hardware Solutions
NCS Technologies is the leader in selling Teradici software licenses and also the innovation leader for the VDI hardware client solutions market.
We offer a wide range of NCS-developed, patent-protected PCoIP Zero Client hardware devices for all use cases.
NCS Sells Teradici Cloud Access Software
Securely deliver high-performance desktops to knowledge workers and power users requiring even the most graphics-intensive applications.
For skilled remote teams and contingent workers in computer-aided design (CAD), architectural design, 3D modeling and video editing, access to rich, interactive applications is mission critical.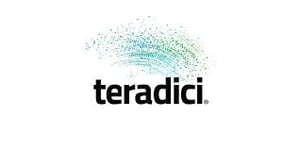 Built on industry-leading PCoIP® technology, Cloud Access Software delivers high-performance virtual workstations from the cloud or your data center to the endpoint of your choice. And with PCoIP Ultra™, Cloud Access Software now delivers high frame rate 4K/UHD graphics workloads without compromise.
Create virtual environments on AWS, Google Cloud, Microsoft Azure, or your own on-premise infrastructure. With simplified multicloud support, Cloud Access Software gives you the power to deploy and manage entitlements from any combination of public or private data centers.
IT administrators rely on Teradici Cloud Access for:
Disaster Recovery - Ensure your organization can continue operations in emergency situations or outages by connecting to a disaster recovery site within minutes
On Premises Cloud, Hybrid and Multi-cloud Environments - Connect to Virtual Machines in your datacenter, in the public cloud, or in a hybrid or multi-cloud environment
Linux and Windows Applications on Any Device - Access Linux or Windows desktops and applications from any device, including PCoIP Zero Clients, thin clients, laptops, PCs and Chromebooks.
NCS Also Recommends Teradici All Access Software
This Teradici licensing plan lowers IT costs and reduces of administrative complexity. Existing applications are easily migrated as needed.
Teradic All Access software allows the IT manager to manage, optimize and future proof any data center and zero client deployment. Datacenter elements and end points are always up to date, managed efficiently and supported by Teradici. Teradici All Access subscribers get exclusive access to cloud access software, PCoIP Management Console Enterprise, firmware upgrades, resources and support.
NCS Brand PCoIP Zero Client Hardware Solutions
For more than five years, IT managers have come to depend on NCS Technologies to deliver PCoIP Zero Client VDI solutions that are extremely secure, cost effective and easy to use and administer. IT challenges such as maintaining strong security policies are now even more important as the nation shifts to Work From Home (WFH), and devices are exposed in the home environment.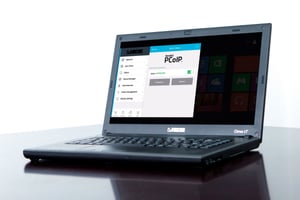 NCS is one of the leading suppliers of virtual desktop technologies to the government, military and commercial markets such as healthcare and retail. In normal times, our desktop and laptop solutions are prized for their strong security and effortless mobility and portability. As the nation avoids workplaces to socially distance and more effectively fight the spread of the novel coronavirus, NCS devices powered by Teradici software can help IT managers maintain security and save money.
The NCS VDI Portfolio
The NCS portfolio includes:
* Zero Client Desktops With Dual Display - Cirrus TZ-202L & Cirrus DT 5220
* Zero Client Desktops With Quad Display - Cirrus TZ-204L
* WiFi Zero Client Desktops with Dual Display - Cirrus DT WiFi & Cirrus DT 5230
* Zero Client Laptop - Cirrus LT Plus
Download this brochure to learn more about NCS virtualization solutions.