Breakthrough, Super Secure, Remote Access Technology
Getting out of the office and talking to customers and end users quickly grounds you with exposure to real day-to-day issues. For those of us actively promoting virtualization technologies and solutions, it's easy to forget that for busy IT administrators, virtualization is just one of their many daily challenges.
Attending a user group this week reminds me that for many IT administrators, it is still murky to tell the difference between thin client end points and zero clients.We have discussed the differences previously in these blogs: Thin client PCs, used as virtual desktop platforms, are complex to administer because they often include an embedded operating system and some memory. Simply put: having a thin client strategy is not good enough. A thin client PC with a small capacity hard drive and minimal local memory is at best a halfway measure. A zero client PC, in contrast, has no operating system or memory. Zero clients eliminate administrative complexity since they need no configuration, while having no storage or moving parts.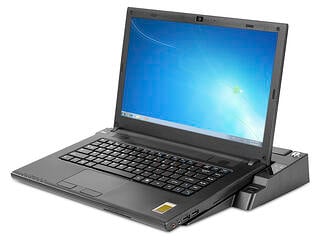 Another important benefit of zero client end point virtualization is the use of the PC-over-IP (PCoIP) remote desktop protocol. PCoIP transfers the image of software running in the data center to any PCoIP end point (zero client). Because the protocol transfers images only, in the form of pixel location information, it's super secure - no secrets or personal data or business information ever leaves the data center.
In addition, because all software lies safely inside centralized systems, no one can tamper with service quality or introduce malware based on applicaiton infiltration. The PCoIP security module leverages the AES 256 and NSA Suite B cyphers, which meet the highest level of security required by governments.
Another reason PCoIP stands out compared to competing protocols is that other protocols can't cut it when an application requires higher bandwidth, such as video. If bandwidth becomes variable, competing protocols will deliver choppy screen results. But a PCoIP client, assisted by hardware acceleration, will maintain smooth video motion by slightly varying the resolution to optimize the viewing experience.
So please keep in mind the NCS - PCoIP advantage:
M

obile, portable (WiFi enabled) or desktop choices

NSA Suite B security

AES-256 encryption

No hard drive

No OS

No local storage

No persistent user data

No antivirus needed
Resolve to Move to PCoIP Zero Clients
NCS has a zero client solution for every end-user need. Our portfolio includes:
Cirrus LT - The industry's first zero client notebook PC
Cirrus LT Plus - A larger display, full keyboard and exciting options
Cirrus DT WiFi - A desktop with industry-leading portability and manageability
Cirrus TZ-202L - A desktop supporting up to two displays
Cirrus TZ-204L - A desktop supporting up to four displays
To learn more about our virtualization solutions, please download this brochure