Final Entry Of A Multi-Part Series

POWER USERS


Over the past week, I have been discussing the various kinds of workers who are likely to be impacted by virtualization. Power Users, like the more senior Knowledge Workers discussed in the last blog, generally are tough challenges for virtualization. These are the folks that require the power of a desktop, the proprietary peripherals, and resource intensive software applications.


The Power User is your media editor who tirelessly edits video day in and day out for companies like ESPN or CNN. These are the users that edit music or develop software internally for their employers. These users have machines with 16-32 GB memory, solid state drives, 3-D Printers, labeling machines, etc. These users in the Federal space may be leveraging Geospatial software for satellite imaging or war simulation games. These are your Modeling and Simulation folks who work with Solidworks or AutoCAD on a daily basis.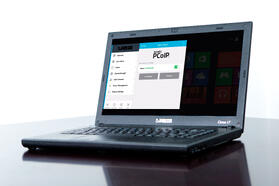 Now, this isn't to say that these types of users can't be virtualized. I would consider myself a Power User. I use Adobe Premier to edit video, Adobe Photoshop for image editing and website design, and Music Mixing for when I DJ the occasional party. I even go as far as online gaming, and I do all this from a Virtual Desktop. It's the requirements and planning that change when proposing Virtual Desktops for them, and the hardware requirements will be different from the above mentioned workers. Power Users will require more memory and more VCPU. The IOPS will be higher for a Power Users, so solid state drives should always be a consideration. The video playback or GPU will be higher for these users, so a Grid Card or high end GPU will need to be planned for. You can also plan for an APEX card from Teradici which will help to hardware accelerate the GPU cards in your ESXi servers, thus enhancing the end user's virtual experience.
I have also seen administrators configure a separate pool for these types of users, specifying more memory, storage space, and VCPU for them. These users would also require Persistent Desktops to do their work; but not all of these users will embrace this technology. You will have those individuals that just can't do without their beefy workstations. For these users, you have an option. Teradici makes a Remote Workstation Host Card that can brokered by the View Connection server. The card allows for Power Users to remotely connect to their current workstations using either a PCoIP Zero Client or the VMware View Soft Client or the Teradici Software Client. If you want to host this desktop within your Virtual Infrastructure, then using the soft client or zero client is the way to go. Users can work with visual rendering at 250 mega pixels per second with resolution rates of 2560 x 1600 coupled with a refresh rate of up to 60 frames per second. It's as if they were working at their physical desktop, except now they are using VMware's View as their front end access portal.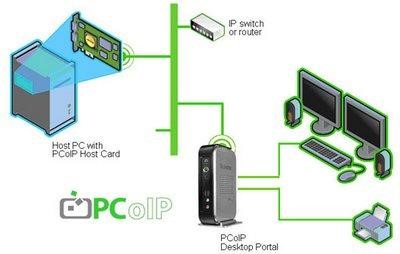 Sizing recommendations from VMware's Server Storage Sizing Guide for Windows 7.
CAD/MULTI MEDIA USERS:
The CAD/Multimedia user is the same type of user as your Power User. If you like, we can refer to these users as Super Power Users. All of the same sizing and hardware considerations for Power Users should be implemented when delivering Virtual Desktops to these types of users.
These are your software developers, geospatial design users, implementation and sizing users, any user that requires graphic and heavy resources. Size these users by following the same criteria as you would with a Power Users
These are just some of the baselines I use when sizing out VBI projects.
An important part of of the virtual users experience is obviously the user device. One of the most important advances in virtualization recently is the availability of mobile zero client technology. To learn more, please consider downloading our White Paper on the NCS Cirrus LT Zero Client Laptop.