Department of State/Foreign Service Institute Expo In Arlington Tomorrow
NCS and HP are hosting a table Wednesday featuring HP Printing solutions at the U.S. Department of State/Foreign Service Institute Expo, Building D (Field House), 400 Arlington Boulevard, Route 50, Arlington, VA 22204.
Join FBC at the U.S. Department of State (DOS) - Foreign Service Institute (FSI) for the DOS /FSI Technology Expo – an exclusive one-day tabletop exposition held on-site where the agency delivers world-class diplomatic training.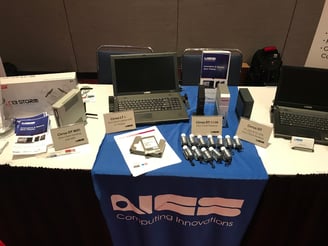 Attendees will be connecting to DOS/FSI staff, personnel, contractors and students. Throughout the busy day, hundreds of employees attend the expo to exchange ideas and learn more about the products and services that are being promoted.
Just 10 minutes from the main State Department building in Washington, FSI is situated on a campus-like setting in Arlington. Based out of the George P. Shultz National Foreign Affairs Training Center, FSI includes four schools and one center: the School of Language Studies, School of Professional and Area Studies, the School of Applied Information Technology, the Leadership and Management School and the Transition Center. All five have wide and varied needs for IT solutions, including printing solutions.
For additional information or to set up an appointment at the NCS table, please contact Jeff Tiede at 703-819-0515. The Expo is from 9:30 a.m. until 1 p.m.