Part Four of a Multi-Part Blog Series
As I mentioned in Parts 1, 2 & 3 of this blog series, when a company expresses the intent to move toward virtualization, it is prudent to ask them if they have an idea, or better yet a list, of the users and type of users that they intend to virtualize.
The questions quickly pop up, including what type of worker do you recommend we start with on the way to full virtualization? l have discussed the differences between a deployment with Persistent Desktops versus Non-Persistent Desktops, Linked Clones versus Full Clones, and Kiosk Workers. Today I'd like to discuss Task Workers and Knowledge Workers.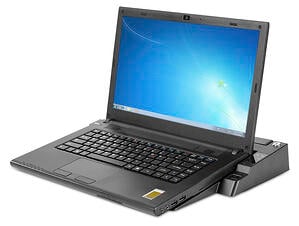 TASK WORKERS:
The best candidate for Virtualization, in my opinion, is the Task worker. Their contribution is critical to the organizations bottom line. I would classify a Task Worker as anyone that uses their desktops in a largely repetitive manner to assist in a fairly proscribed set of tasks using a small set of applications. For instance, the call center worker or the 911 Operator. They do the same tasks each day, and for the most part, don't generally require remote or mobile connections to their desktops. These types of users, don't require a workstation to be personalized, custom wallpapers, 3rd party applications, etc. In the Federal space, task workers are employed in call centers, help centers, dispatch centers, various regulatory institutions, so forth and so on. The applications they use work with are for doing their day-to-day jobs, along with an email client, and various features from the Microsoft Office suite or open source Productivity applications; thus making them great candidates for Virtualization. In most cases, a task worker would require a Non-Persistent desktop. This would be the ideal solution for an employee in this position so that they can just come in to work, logon, tackle their day to day activities, logout and then that desktop is refreshed for the next user who logs in.

Sizing recommendations from VMware's Server Storage Sizing Guide for Windows 7.
KNOWLEDGE WORKERS:
According to the VMware Horizon View 5.2 and 5.3 Documentation Center, a knowledge worker is someone whose daily tasks include accessing the Internet, using email, and creating complex documents, presentations, and spreadsheets. Knowledge workers could include accountanting and finance, sales managers, marketing research and business analysts, etc.
Knowledge workers are also your executives or higher-ups. These are the company decision makers, e.g. CEO's, CIO's, etc. These more executive-type of workers are often a toss-up, and by that, I mean that I have yet to see a company go completely virtual with these more senior-management-types of users.
Senior-level knowledge workers are the folks that generally push back the most against updates and require the most attention if their desktops are even slightly off. Most of what I have heard from my customers in the past is that they never really see the reduction in cost and return of investment from virtualizing higher-up knowledge workers. They would require a Persistent Desktop, which would actually mimic their physical desktop app for app, and in some cases this just wouldn't be feasible.
As far as workloads go, many knowledge workers often require remote access, and mobility is frequently their number one concern. If they travel frequently for work, internet access may be an issue, and it's possible slow connectivity may impede their ability to accomplish what they need to on a daily basis. In my experience, these are the last folks to receive Virtual Desktops, unless they are just eager and willing to accept them. Now, keep in mind that this isn't true in every case across the board, as I have seen some CIO's and CTO's embracing VDI, but they also seem to be the users most insistent upon needing to have a physical device close to their sides for that what-if scenario.

Sizing recommendations from VMware's Server Storage Sizing Guide for Windows 7.
On my next blog I will discuss Power Users and CAD/Multimedia Users.
As I have outlined above, some types of workers, particularly senior-level knowledge workers, can be a difficult target for virtualization. At the end-user level, it is extremely important to provide a device that meets and exceeds their performance expectations. A newly available zero client PC devise actually exceeds this high bar. To learn more, please consider downloading our White Paper on the NCS Cirrus LT Zero Client Laptop.