Stop By NCS Table #1
TechNet Asia-Pacific, which opens today, is the largest trade show and event in the Pacific Rim focused on regional defense issues. Now in its 32nd year, it is co-sponsored by AFCEA International and AFCEA Hawaii. The event is being held at the Hilton Hawaiian Village Waikiki from today until Nov. 2.
Keynote speakers, panel moderators and panelists will discuss defense policies and challenges in the Asia-Pacific region and their relevance to both industry and government. Industry exhibitors demonstrate products and solutions that meet military requirements.
At TechNet Asia-Pacific NCS is partnering with Getac to promote all aspects of rugged computing for the military. NCS has traditionally been one of the largest resellers of Getac products in the world and is the recognized rugged expert for military applications. At this event NCS and Getac wil be promoting many products, including the new MX50 battle ready, fully secure, wearable tablet. The MX50 is designed for tactical operations and true field computing.
Other rugged products being showcased include the Getac V110 fully rugged convertible, the S410 semi rugged notebook and the F110 fully rugged tablet.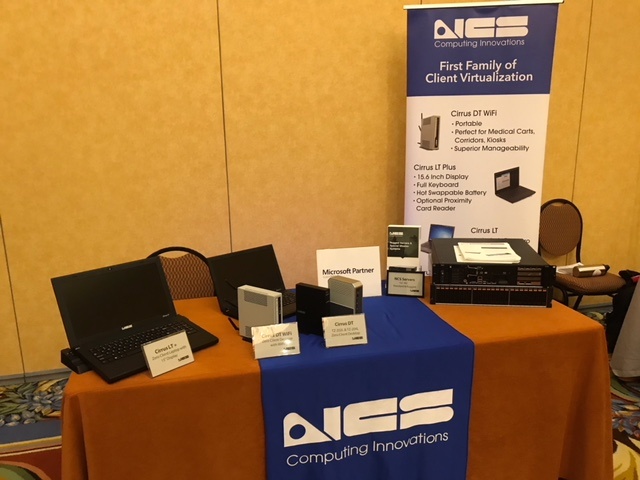 Also popular at these events are desktop virtualization solutions from NCS. Our zero client end points lead the industry in manageability, reduced cost of ownership and improved security.
VMware is our virtualization platform of choice. This platform improves the availability, peformance and utilization of IT resources.
Ultra Secure Zero Clients
NCS offers a complete family of virtualized zero clients. The NCS portfolio includes:
* Zero Client Desktops With Dual Display - Cirrus TZ-202L & Cirrus DT 5220
* Zero Client Desktops With Quad Display - Cirrus TZ-204L
* WiFi Zero Client Desktops with Dual Display - Cirrus DT WiFi & Cirrus DT 5230
* Zero Client Laptops - Cirrus LT & Cirrus LT Plus
Please bring all of your rugged and virtualization questions to Table #1, where you can speak with our expert Paul Gallagher (phone: 208-602-6863). To learn more about NCS zero clients solutions right now, just download this brochure.