U.S. Department of Transportation Focus on Cybersecurity
This week the U.S. Department of Transportation (DOT) is focusing on cybersecurity by offering two days of training and educational sessions. Hosted by the Office of the Chief Information Security Officer (CISO), the security summit is open to all federal agencies and is taking place at DOT Headquarters, 1200 New Jersey Avenue SE, Washington, D.C.
Speakers from industry plus such agencies as DOT, NIST, HHS and OPM are talking about a broad range of cybersecurity topics including risks, management, industry innovation and operations issues.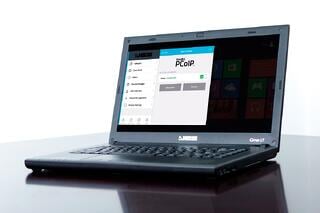 NCS Technologies is a leader in supplying secure and reliable IT solutions to government agencies. NCS is an exhibitor at the DOT Cybersecurity Summit and is showcasing the Cirrus family of virtual zero client end point devices at this event. Please stop by the booth and talk to Lauren Mayoral, an expert of civilian agency IT issues.
A focus at this event is IT virtualization, particularly at the desktop or end point. NCS zero client end points lead the industry in innovation, ease of use and low cost of ownership. NCS solutions rely on the PCoIP protocol, which compresses, encrypts and encodes the entire computing experience at the data center. Information is transmitted as pixels across the IP network to the end points. Users have a high performance, fully-functional computing experience - even with HD. VMware is our virtualization platform of choice. This platform improves the availability, peformance and utilization of IT resources. NCS zero clients are also optimized for Amazon Workspaces and Microsoft Azure cloud environments.
NCS Offers Full Portfolio of Ultra Secure Zero Client End Point Solutions
NCS offers a complete family of virtualized zero client PCs to the government and is demonstrating them at the DOT Cybersecurity Summit. The NCS portfolio includes:
* Zero Client Desktops With Dual Display - Cirrus TZ-202L & Cirrus DT 5220
* Zero Client Desktops With Quad Display - Cirrus TZ-204L
* WiFi Zero Client Desktops with Dual Display - Cirrus DT WiFi & Cirrus DT 5230
* Zero Client Laptops - Cirrus LT & Cirrus LT Plus
We encourage you to visit the NCS table through Wednesday and talk to Lauren about the industry-leading zero clients portfolio.
To learn more about NCS zero clients solutions, please download our brochure.