Washington D.C. VMware User Group Wrap Up
The Washington area VMware User Group meeting yesterday was a highly productive interaction among VMware officials, VMware users and the vendor community. NCS attends most VMUG expos around the United States and highly values the interactive learning experience. VMware users are happy to explore new use cases and test virtualization solutions that address a variety of environments. On Wednesday the staff at the active NCS table meet with many in the mid Atlantic virtualization community, including government, education, system integrators, vendors and the financial community.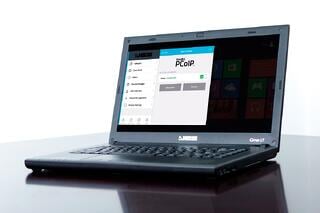 At the NCS table we showcased the revolutionary NCS Cirrus LT and LT Plus virtualized notebook PCs, the Cirrus DT WiFi virtual desktop and the Cirrus TZ family of virtual desktops.
NCS is also considered a world leader in its NCS-designed and developed zero client end points, which lead the industry in innovation, ease of use and low cost of ownership.

Ultra Secure Zero Clients
NCS offers a complete family of virtualized zero clients. The NCS portfolio includes:
* Zero Client Desktops With Dual Display - Cirrus TZ-202L & Cirrus DT 5220
* Zero Client Desktops With Quad Display - Cirrus TZ-204L
* WiFi Zero Client Desktops with Dual Display - Cirrus DT WiFi & Cirrus DT 5230
* Zero Client Laptops - Cirrus LT & Cirrus LT Plus
To learn more about NCS zero clients solutions, just download this brochure.