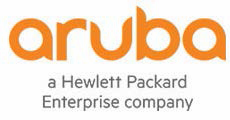 NCS Partners With Aruba For Network Switching & Wireless
NCS Technologies is working with Aruba Networks to help implement intelligent and secure IT infrastructure for the federal government.
Aruba is committed to enabling new capabilities for agencies to be more efficient, responsive and mobile while maintaining the necessary level of security required to protect access to sensitive data. Many government agencies, such as the IRS, U.S. Air Force, DISA and the Pentagon are making the transition to wireless for mobile environments. Aruba offers best in class switches, controllers and access points to meet the most demanding needs.