NCS Partners With Aruba For Network Switching & Wireless
NCS Technologies is working with Aruba Networks to help implement intelligent and secure IT infrastructure for the federal government.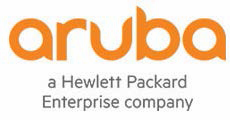 Aruba is committed to enabling new capabilities for agencies to be more efficient, responsive and mobile while maintaining the necessary level of security required to protect access to sensitive data. Many government agencies, such as the IRS, U.S. Air Force, DISA and the Pentagon are making the transition to wireless for mobile environments. Aruba offers best in class switches, controllers and access points to meet the most demanding needs.
Dolan Sullivan, Aruba VP Federal, has an illuminated blog update on these topics on LinkedIn that I invite you to read. Sullivan notes that federal IT leaders need strong, secure, mission-grade networks. Modernized campus networks address obstacles that legacy switches present: higher costs, more support needs and more downtime. Newer generation switches are faster, more intelligent, more secure and easier to manage. Read his blog at goo.gl/KywS4D
With wide deployments of wireless networking (Wi-Fi) for unclassified and classified environments, wired networking and cyber solutions for profiling, posturing and access control, NCS and Aruba can solve any complex challenge. If you have questions about doing business with NCS related to Aruba networking solutions, please call Jeff Lodes at (703) 743-4642.

On this website, NCS lists the wide range of products and solutions from Aruba that we are trained provide. These solutions can be found at: https://www.ncst.com/products/categories/networking

To answer your immediate questions about the NCS- Aruba partnership, please download this brochure.