Over the last two years, in addition to standing up our internal Virtual Desktop Infrastructure, NCS successfully converted a number of older physical servers to virtual machines running in a VMware environment. Our primary reasons for doing this were a mix of aiming to reduce cooling costs and energy footprints, as well as replacing aging servers.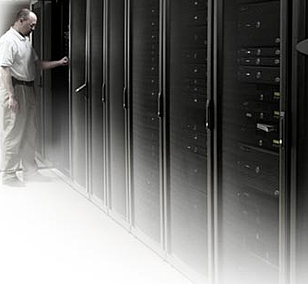 We performed our P2V (or Physical Conversion to Virtual Conversion) by leveraging tools available from VMware, mainly VMware's vCenter Converter. This is a standalone Physical-to-Virtual (P2V) tool, and it supports various source physical machines, including Windows XP, Windows Server and Linux. It also supports third-party disk images from Microsoft Hyper-V, Virtual Server and Virtual PC; Parallels Desktop; Symantec System Recovery; Norton Ghost; Acronis and StorageCraft. The use of VMware's vCenter Converter has become the de facto standard when it comes to converting Physical Machines to Virtual Machines. More often than not, companies use this product to move older Server Operating Systems off from failing or aging hardware, but the use cases go on and on. Tier-1 apps such as SQL, Oracle and other primary web servers are being virtualized by organizations every day.
Minimal Disruption While Virtualizing
The majority of our conversions at NCS were Server 2003 and Server 2008 R2. By virtualizing our server infrastructure, we were able to remove several aging (4-8 year-old) servers and maintain the existing data and software images with minimal disruption. In fact, all of the conversions were done during off-peak hours so most users never noticed any disruption in service. These conversions not only allowed NCS to remove these physical servers, but also reduce our power consumption footprint, reduce management of additional hardware, and minimize cooling costs.
We also used the P2V conversion tool to repair our aging mail server. The physical server hardware was failing with memory and RAID issues. By moving the failing system to a virtual machine, we could maintain service while planning and setting up a completely new mail service with hardware redundancy and high availability via server clustering. This was actually one of VMware's first use cases for P2V conversion. In fact, they even established a core internal support team to assist customers with Exchange, SQL and Oracle virtualization.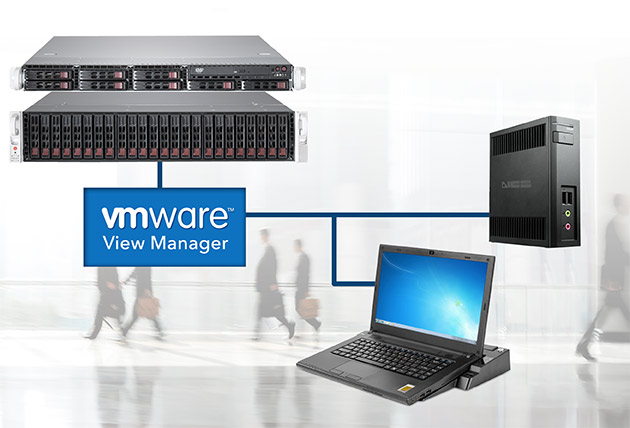 Upgrade Infrastructure & Improve Service
Not only did we eliminate aging infrastructure and hardware, we also protected ourselves from the future risk of outages. By importing the Virtual Servers into our existing ESXi Environment, we have been able to remove the complexity of supporting varying hardware configurations. Now, instead of running around to touch a physical server for maintenance or hardware upgrades, we simply leverage our Virtual Environment. If we need to add memory to a VM, we edit the VM settings. If we run out of storage space on one of our Servers, we add additional Hard Disks to the VM. In the event of a disaster or power outage, we can take advantage of VMware Site Recovery Manager, High Availability, or even Fault Tolerance to ensure our environment is always up and running. The biggest advantage to our Virtual Environment is that it is hardware agnostic, and allows NCS to use whitebox commodity server hardware which is much less costly than a Tier-1 hardware solution.
As operating systems mature and hardware comes to end of life for us, we will continue to convert the physical servers that we have left to our virtual environment. Our goal is to practice what we preach, and our moving to a virtual environment will help to ease the management of our entire infrastructure.
Take Advantage of NCS' Deep, Practical Know-How in VDI
NCS has developed a turnkey, scalable and flexible virtualization architecture that is cost effective, easy to install and easy to implement. As you plan your next steps for virtualization, take advantage of NCS' deep practical knowledge and know-how in pre-packaged VDI solutions!